CyLab names 2020 Presidential Fellows
Daniel Tkacik
Aug 7, 2020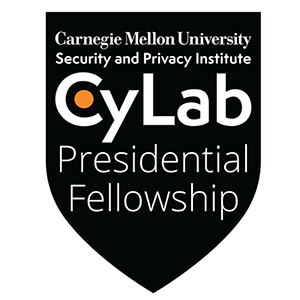 Since 2014, CyLab has recognized high-achieving Ph.D. students pursuing security and/or privacy-related research with a CyLab Presidential Fellowship. Fellowships cover one year of tuition. 
"CyLab is proud to support the work of these outstanding students, who are conducting a diverse set of research projects that showcase the breadth of security and privacy research CyLab is known for," says Lorrie Cranor, director of CyLab. 
This year's fellowships were selected by a committee of CyLab faculty, including Yuvraj Agarwal, Nicolas Christin, Giulia Fanti, Vipul Goyal, and Corina Pasareanu.
This year's CyLab Presidential Fellowship recipients are: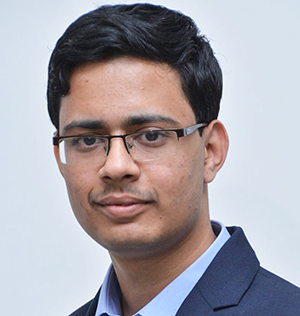 Akshay Gadre
Ph.D. student in Electrical and Computer Engineering (ECE), advised by ECE professor Swarun Kumar
Gadre's research focuses on providing security benefits to clients of low-power wide-area networks (LP-WAN), who are incapable of achieving security and privacy in their communications because adversaries are orders of magnitude more powerful than low-power clients.
"For me, this fellowship represents confidence and recognition of my research thrust on the important problem of providing security and privacy to power-starved clients," Gadre says. "This fellowship along with support from the IoT@CyLab initiative will provide me with the resources to demonstrate my solutions to these problems on real-world testbeds."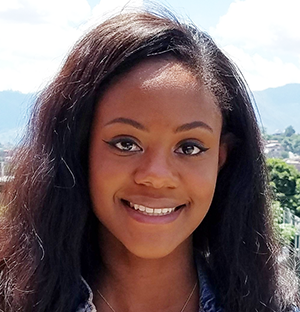 Danielle Duvalsaint
Ph.D. student in ECE, advised by ECE professor Shawn Blanton
Duvalsaint's research focuses on the threats in hardware that can result from outsourcing portions of the integrated circuit design. Her work aims to mitigate these threats by creating security metrics which assess the effectiveness of hardware security design methodologies. 
"With the support provided by this fellowship, I hope to continue researching ways to reduce the privacy and financial losses associated with hardware security threats," says Duvalsaint.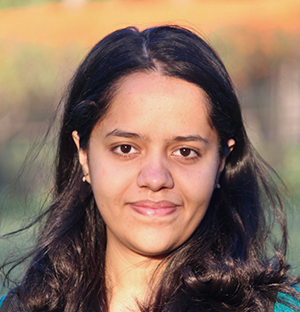 Mansi Sood
Ph.D. student in ECE, advised by ECE professor Osman Yagan
Sood's research focuses on demystifying the role of structural properties of a network on the achievable performance in security-critical networked applications such as wireless sensor networks, cryptocurrency networks and multi-party computations.
"I feel honored to be awarded the CyLab Presidential Fellowship," says Sood. "The fellowship will support my research on the design and analysis of secure and reliably connected network topologies with applications in wireless sensor networks, cryptocurrency networks and distributed learning."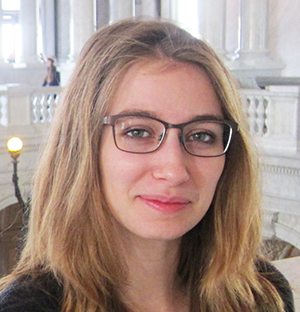 McKenna McCall
Ph.D. student in ECE, advised by ECE professor Limin Jia
McCall's research involves information flow security, which ensures that secret information is not unintentionally leaked to malicious parties, and also prevents these parties from manipulating trusted components of a system. She is especially interested in how her research may be used to protect the information we put into web browsers, because websites usually use scripts from many, often untrusted, sources.
"I am grateful and humbled to be one of the CyLab Presidential Fellows," says McCall. "This fellowship will support my research exploring novel ways of reasoning about conventional information flow concepts."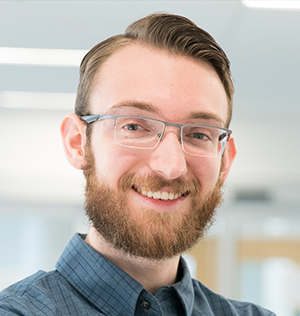 Peter Story
Ph.D. student in Societal Computing in the Institute for Software Research (ISR), advised by ISR professor Norman Sadeh
Story's research focuses on helping people translate their intention to protect their security and privacy into action. In particular, he studies the effects of educational interventions based on protection motivation theory and implementation intentions.
"Many people express a desire to protect their security and privacy online, but they don't know how," says Story. "This Presidential Fellowship will support my work towards empowering everyday people to protect themselves online."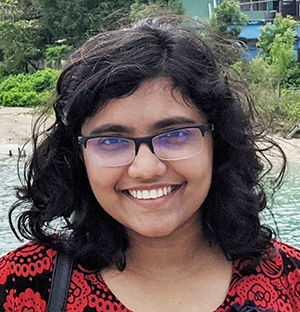 Sanghamitra Dutta
Ph.D. student in ECE, advised by ECE professor Pulkit Grover         
Dutta's research focuses on a rigorous quantification of bias in machine learning with respect to gender, race, etc., that enables one to check if the bias arose purely due to business necessities, drawing inspiration from the business necessity defense in the disparate impact law.
"The era of Big Data also comes with Big Responsibilities," says Dutta. "This fellowship will help me pursue my goal of responsibly addressing the emerging challenges of fairness, privacy, and explainability so that Big Data and AI can truly benefit humanity."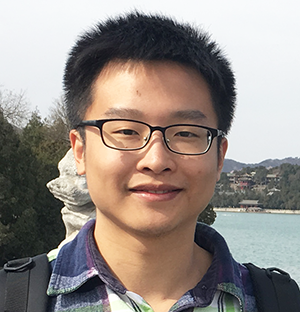 Zinan Lin
Ph.D. student in ECE, co-advised by ECE professors Giulia Fanti and Vyas Sekar
Lin proposes to develop high-fidelity and privacy-preserving data sharing systems with generative adversarial networks (GANs), so as to lower the barrier of data sharing and unleash the potential of data-driven research.
"I am truly honored to receive the CyLab Presidential Fellowship," says Lin. "The fellowship will support my research on the theoretical foundations of GANs and the applications on privacy, security, networking, and systems."