About CyLab
Everything we do is fueled by our passion to create a world in which technology can be trusted.
CyLab is Carnegie Mellon University's security and privacy research institute. Housed in the 25,000+ sq. ft. Collaborative Innovation Center, we bring together experts from all schools across the University, encompassing the fields of engineering, computer science, public policy, information systems, business, humanities, and social sciences.
Fast facts about CyLab
300+ faculty and graduate student researchers from across the University
Over 20 corporate partnerships
Over 50 courses in security and privacy
4-time "World Series of Hacking" champions
Trained over 75,000 people in security and privacy
Visit us
CyLab is located in Pittsburgh, Pennsylvania on the campus of Carnegie Mellon University. Our offices are on the second floor of the Robert Mehrabian Collaborative Innovation Center (CIC), located at 4720 Forbes Avenue.

Visitors are encouraged to park in the a pay-as-you-park garage below ground with elevators to reach the CIC main floors. (You can find more detailed instructions here.) The below-ground parking facility is only accessible from Neville Street. If you are traveling East on Forbes Avenue towards the CIC, turn left at S. Craig St., then turn right onto Filmore Street. Then, turn right onto Neville Street. Turn slight left before the set of train tracks and into the CIC garage. 
Media
Members of the news media interested in speaking with an expert at CyLab are encouraged to contact media@cylab.cmu.edu.
Working collaboratively with industry leaders, CyLab researchers are helping to develop new and innovative technologies, methods, models, and policies that will shape the safety and security of systems for all users.
Doug Sicker, Interim Director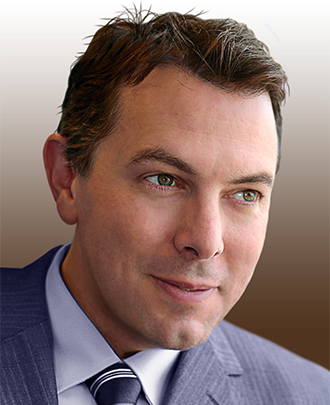 Doug Sicker, Head of the Department of Engineering and Public Policy and Thomas Lord Chair of Engineering, is serving as the Interim Director of CyLab. Sicker also currently serves as the Executive Director of the Broadband Internet Technical Advisory Group  (BTAG). Previously, Sicker was the DBC Endowed Professor in the Department of Computer Science at the University of Colorado at Boulder with a joint appointment in, and director of, the Interdisciplinary Telecommunications Program. Sicker recently served as the Chief Technology Officer and Senior Advisor for Spectrum at the National Telecommunications and Information Administration (NTIA). Sicker also served as the Chief Technology Officer of the Federal Communications Commission (FCC) and prior to this he served as a senior advisor on the FCC National Broadband Plan. Earlier he was Director of Global Architecture at Level 3 Communications, Inc. In the late 1990s, Sicker served as Chief of the Network Technology Division at the Federal Communications Commission (FCC). Sicker has also served on a variety of startup, industry and academic boards.