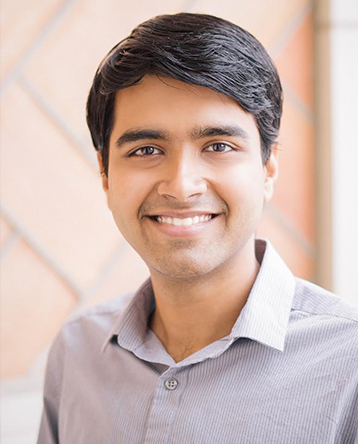 Swarun Kumar is an assistant professor in Electrical and Computer Engineering with a courtesy appointment in Computer Science. His research focuses on building next-generation wireless network protocols and services. He leads the Emerging Wireless Technologies (WiTech) lab at CMU. He received the George Sprowls Award for best Ph.D. thesis in computer science at MIT and the President of India gold medal at IIT Madras.
The Future of Connected Devices
Education
2015 Ph.D., Computer Science, Massachusetts Institute of Technology
2010 BS, Computer Science and Engineering, Indian Institute of Technology, Madras
Affiliations
Media mentions
TechXplore
Kumar quoted about RFID tracking drones
ECE's Swarun Kumar was quoted in TechXplore about RFID tracking drones that are being developed to optimize supply chain management, especially in large warehouses.