Nokia Bell Labs sponsors CyLab's Future Enterprise Security Initiative
Oct 6, 2022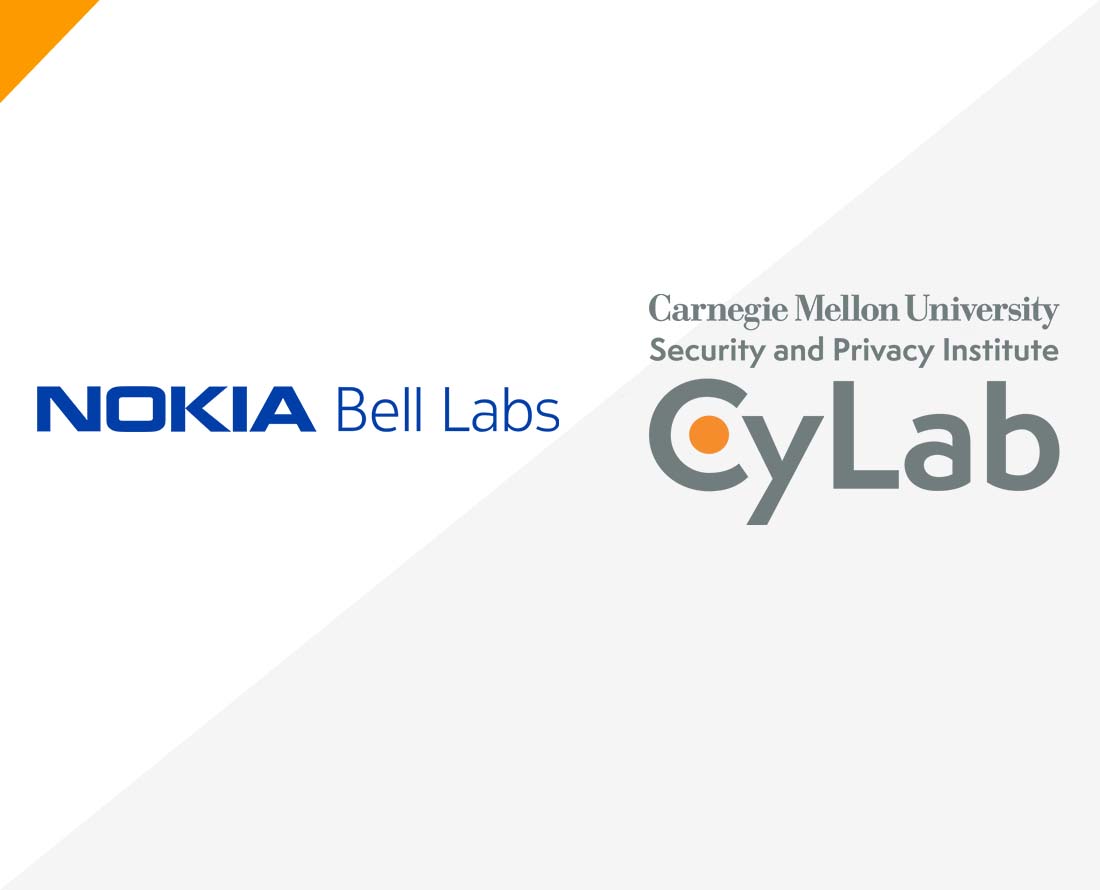 The frequency and sophistication of cyber-attacks on the world's businesses have grown dramatically in recent years. While attacks on large global corporations may make the news, they aren't the only targets. Cybercriminals are also going after small to medium businesses, which often lack the resources to prevent, detect and shut down breaches adequately.
To help address this problem, Nokia Bell Labs has become a sponsor of the CyLab Future Enterprise Security Initiative at Carnegie Mellon University. The program aims to create the knowledge and capabilities needed to build and implement secure enterprise systems that are as accessible to small- and medium-sized businesses as to the world's largest companies.  
"It is critically important that smaller enterprises – including rural hospitals, local banks and independent energy cooperatives – have top-notch, affordable ways to protect their businesses, their suppliers and their customers from security breaches," said Michael Montag, Principal Security Researcher at Nokia Bell Labs. "Nokia is committed to continually enhancing its network security expertise and cutting-edge security research capabilities, and we are proud to collaborate with Carnegie Mellon University, a recognized and leading institute in the cybersecurity domain."   
As the world moves towards The Metaverse and the fusion of the digital and physical worlds, the nature and scale of information networks is evolving, and with it, a new level of security expectations for networks. The Future of Enterprise Security initiative, which kicked off in May 2022, is focused on methods and technologies that will help enterprises automate security management and data-driven decision-making, gain real-time and global visibility of threats via collaborative tools and trustworthy outsourcing. 
"The Initiative's research agenda aligns strategically with our focus on security solutions," said Lalita Jagadeesan, Distinguished Member of Technical Staff at Nokia Bell Labs. "Through these types of collaborations, we can gain a more holistic view of the issue, objectively identify the priorities, and accelerate the research cycle." 
For nearly 100 years, Nokia Bell Labs has been inventing the future of technology. Having previously collaborated with CyLab on its Secure and Private IoT initiative, Nokia Bell Labs plans to utilize the learnings from both programs to further enrich its security research, leveraging intelligent artificial intelligence and machine learning (AI/ML), cryptography, security-as-a-service, and enhanced privacy technologies, among others.  
"Nokia Bell Labs has been a great supporter of the open collaborative research we do at CyLab," said Electrical and Computer Engineering (ECE) Professor and Co-Director of the Future Enterprise Initiative, Vyas Sekar. "We are excited to strengthen that partnership and extend the collaboration with Nokia Bell Labs on this critically important topic."
FutureEnterprise@CyLab intends to reimagine enterprise systems by developing a suite of novel foundations and technologies that address challenges in manufacturing, healthcare, finance and ID platforms, energy and IoT.
"We look forward to benefiting from Nokia Bell Labs' expertise and experience as we work together to solve the critical security issues that today's enterprises face," said Lujo Bauer, professor in ECE, CMU-Africa, the Software and Societal Systems, and co-director of the initiative.
To learn more about partnering with
CMU CyLab
and the
Future Enterprise Security initiative
, contact the CyLab Partnerships team.