Announcing Prof. Doug Sicker as Interim Director of CyLab
Daniel Tkacik
Sep 12, 2017
A year after winning the top prize at DARPA's Cyber Grand Challenge (CGC), a hacking competition between autonomous super computers, David Brumley will be taking a one-year leave of absence as Director of CyLab to focus on growing the startup behind the CGC-winning technology, ForAllSecure, where he serves as Founder and CEO. Brumley's leave became effective September 1st.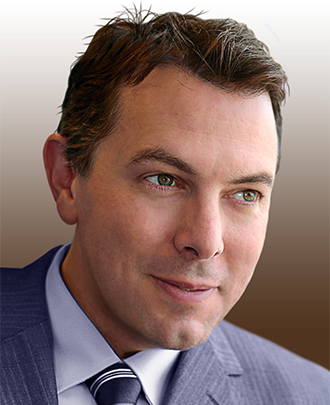 Doug Sicker, Head of the Department of Engineering and Public Policy and Thomas Lord Chair of Engineering, will be serving as the Interim Director of CyLab during this period.
"Doug's extensive leadership experience, as well as his computer science background and academic, commercial and governmental experience in security make him an excellent choice as interim director," said Jim Garrett, Dean of the College of Engineering.
Sicker also currently serves as the Executive Director of the Broadband Internet Technical Advisory Group  (BTAG). Previously, Sicker was the DBC Endowed Professor in the Department of Computer Science at the University of Colorado at Boulder with a joint appointment in, and director of, the Interdisciplinary Telecommunications Program. Sicker recently served as the Chief Technology Officer and Senior Advisor for Spectrum at the National Telecommunications and Information Administration (NTIA). Sicker also served as the Chief Technology Officer of the Federal Communications Commission (FCC) and prior to this he served as a senior advisor on the FCC National Broadband Plan. Earlier he was Director of Global Architecture at Level 3 Communications, Inc. In the late 1990s, Sicker served as Chief of the Network Technology Division at the Federal Communications Commission (FCC).  Sicker has also served on a variety of startup, industry and academic boards.