picoCTF empowers teachers to bring cybersecurity education into their classrooms
Ryan Noone
Jul 6, 2023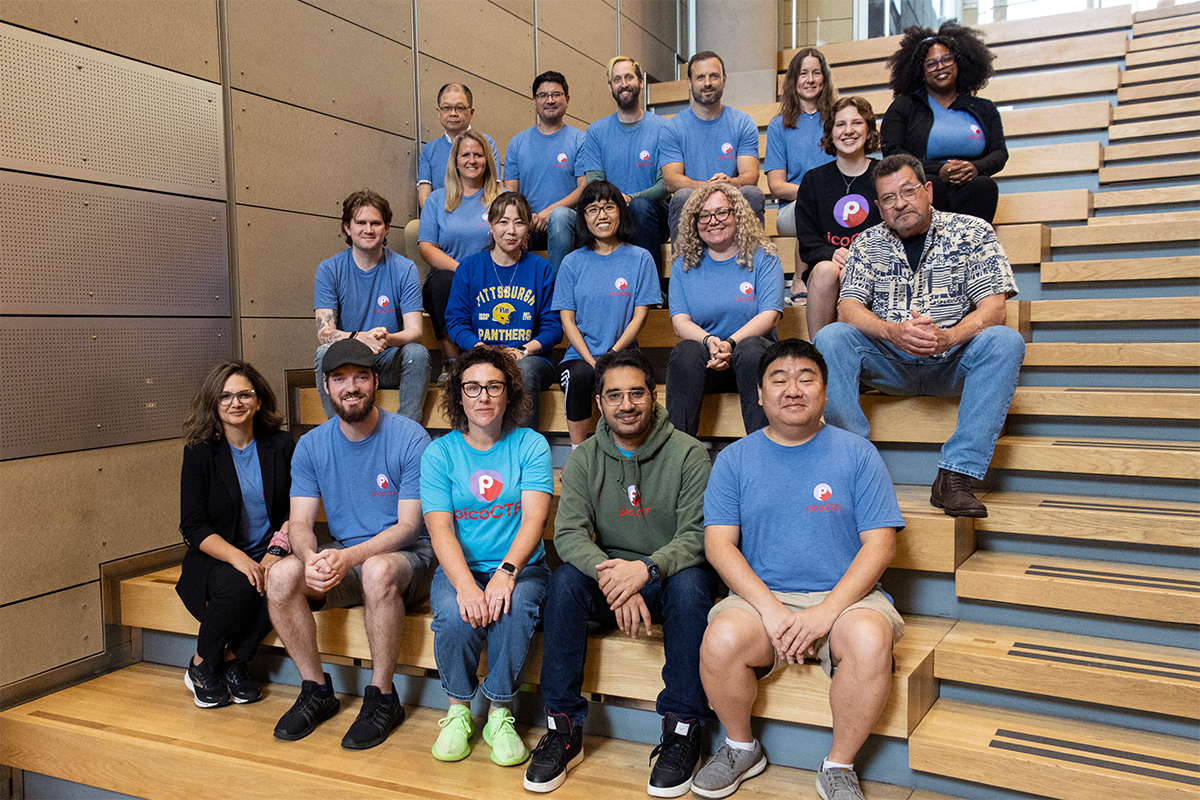 For over ten years, Carnegie Mellon University's picoCTF has been working to close the cybersecurity talent gap, introducing the field to students of all ages through its annual Capture-the-Flag competition and year-round educational platform.
Last week, picoCTF furthered its outreach efforts, bringing together high school teachers from around the U.S. for its first-ever NSA GenCyber Teachers' Program. 
The five-day in-person camp offered a comprehensive program featuring engaging lectures, hands-on labs, and valuable networking opportunities as attendees were introduced to the latest tools, resources, and best practices in cybersecurity education. Teachers walked away from the experience with actionable lesson plans, ready to be implemented in the upcoming school year.
"Training teachers is the only way to scale cybersecurity education," said David Brumley, professor in Carnegie Mellon's Electrical and Computer Engineering Department and founder of picoCTF. "And it only works when you find teachers willing to add to their already busy schedules to learn something new."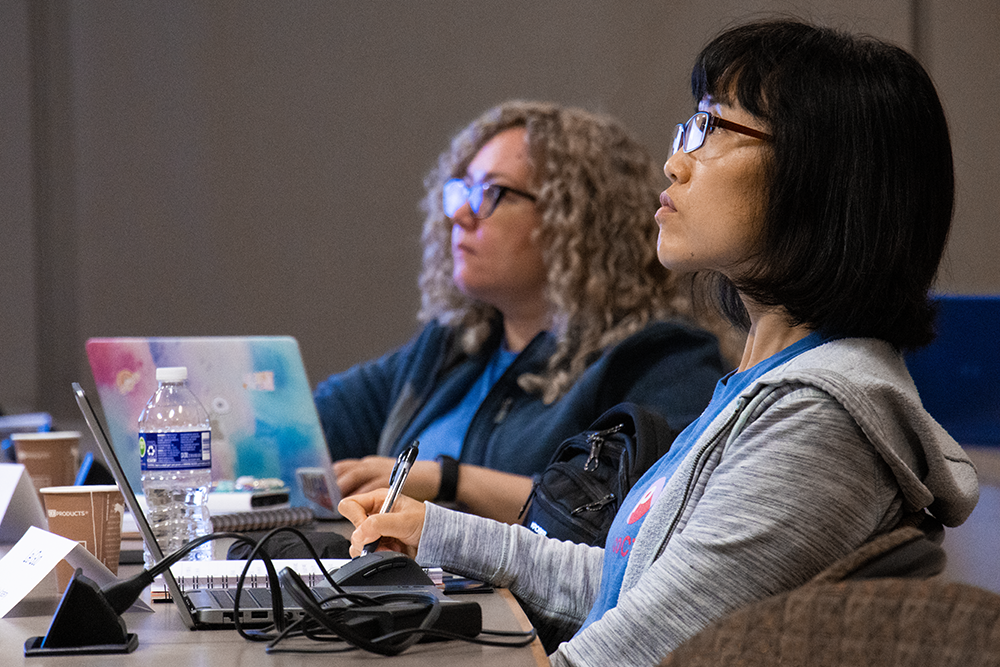 Steve Miller, a computer science teacher at Upper St Clair School District (PA), recognizes the challenges around introducing cybersecurity into high school curricula, explaining that teachers often don't have the background or skills to teach it confidently.
"Even as a computer science major, cybersecurity was never a focus of mine."
Understanding the importance of this growing field, Miller decided to attend the picoCTF for NSA GenCyber Teachers' Program, hoping to open new doors for his students.
"It's our job as educators to open [students'] eyes to the future and what's possible for them," said Miller. "By shining a light on the opportunities in cybersecurity, I hope to motivate my students to consider their futures and give them the chance to see if this is a field they are interested in pursuing."
Laura Campbell, a teacher at Hilton Head Preparatory School, who spent almost 20 years as a software developer, traveled from South Carolina to attend the program. Taking what she's learned throughout her career, Campbell has made it her mission to create new technology offerings at her school and plans to introduce a course on artificial intelligence and cybersecurity this fall.
"I would recommend a program like this to any teacher interested in bringing cybersecurity education to their students," said Campbell. "Coming in person and having the opportunity to talk with the instructors and the other teachers has been invaluable."
"I'm really excited to bring the some of these ideas and the lesson plans we've created to my new course right from the get-go." 
picoCTF's hacking competition has been on Marlboro High School (NJ) teacher Christine Rehwinkel's radar for years. Her family has made the annual event a tradition, coming together to learn new concepts and solve challenges. With Rehwinkel's school district preparing to introduce cybersecurity courses, she jumped at the opportunity to attend the camp.
"Because it's such a new field, finding resources for teaching cybersecurity has been challenging," said Rehwinkel. "When I saw picoCTF was offering a teachers' camp, I already knew what a great resource its platform and competition are, so I immediately signed up."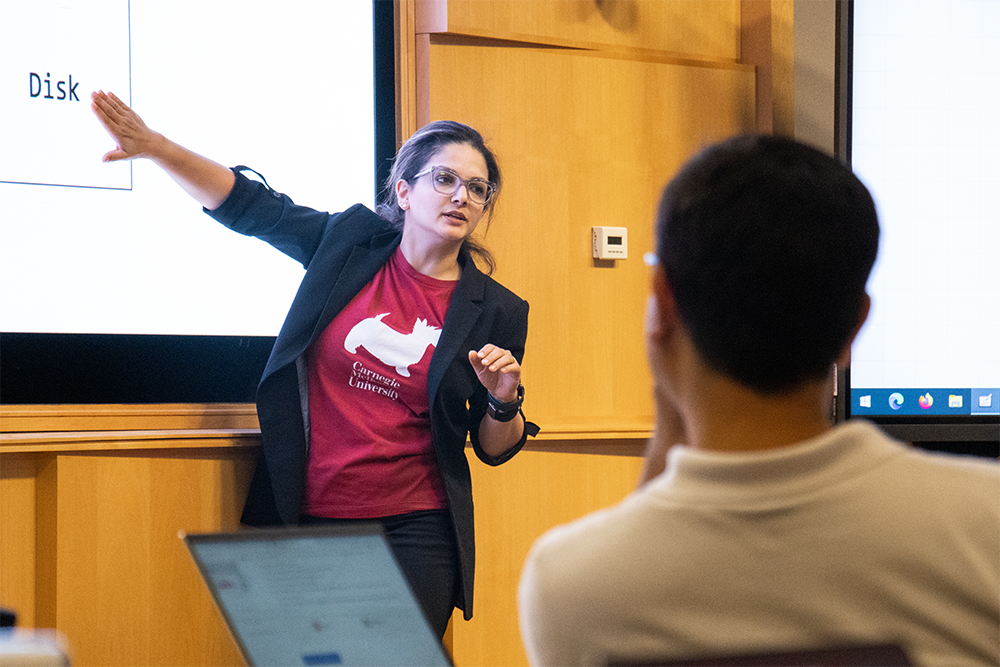 Patrick Hooper, the co-founder of Community Forge, a community center located in Wilkinsburg, PA, looks at cybersecurity education from a slightly different lens. He believes the field could provide life-changing opportunities for the underserved populations his organization works with.
"A big part of education is empowerment, helping the youth get what they need out of life," said Hooper. "The reality for many of the youths we work with is that they might not be able to pursue a four-year degree. They need to make money to pull themselves and their families out of poverty. So, we really focus on finding 'shortcuts' to help them achieve stable and lucrative lives," said Hooper.
"When we heard cybersecurity was an area where there was a lot of need, with technical skills that can be learned outside of a four-year program, that really excited us."
Hooper believes picoCTF's gamified learning experience, coupled with its accessible platform, has the potential to engage and inspire his students, opening the door to a brighter future and rewarding, well-paying careers.
Thanks to the program's success, and funding from the National Security Agency (NSA), picoCTF organizers have announced they will host the camp again in 2024 and 2025.
Teachers interested in attending the program are encouraged to reach out to picoCTF Director Megan Kearns at mkearns1@andrew.cmu.edu.
"With a decade of success as an annual CTF competition and subsequently evolving into a year-round learning platform, the natural evolution of picoCTF is to provide training to those on the frontline of education," said Kearns
"By empowering teachers with the skills to harness programs like picoCTF, we magnify our impact on students and accelerate our pursuit of narrowing the cybersecurity talent gap. The future of cybersecurity education and our nation's health relies on a confident and competent workforce."