picoCTF celebrates competition winners at annual award ceremony
Aug 30, 2022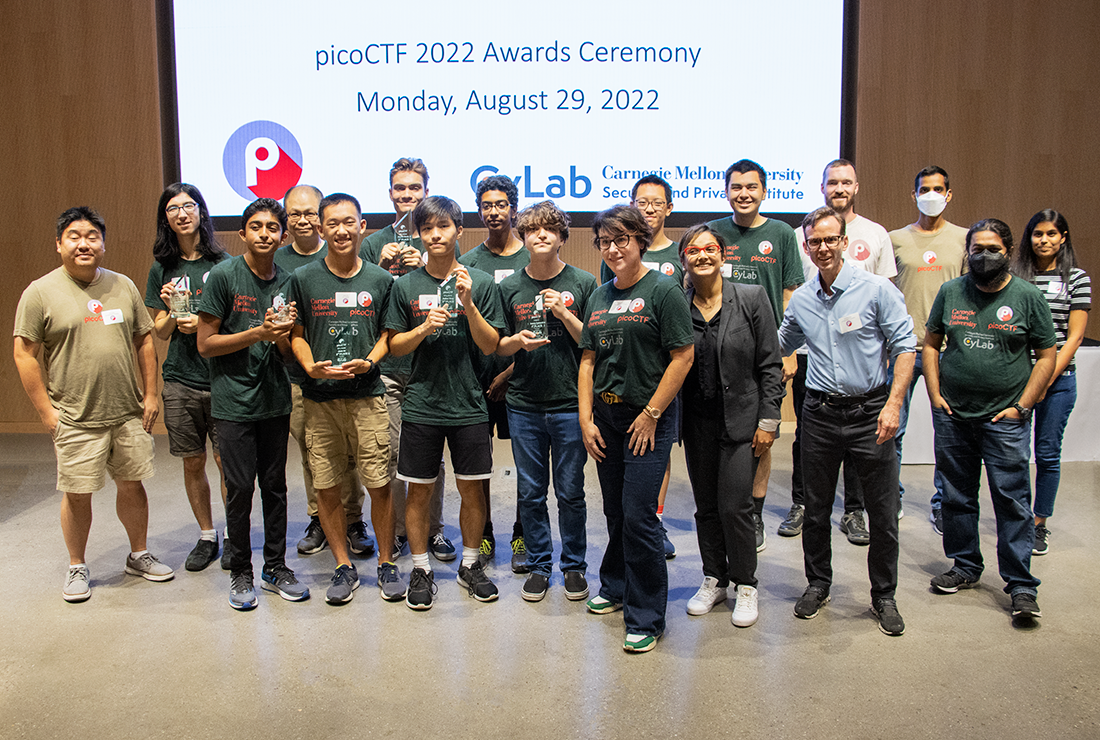 Over 18,000 people hacked their way through Carnegie Mellon's annual cybersecurity competition in 2022, including more than 6,000 middle and high school students. The event saw players from all 50 U.S. States and 169 countries, who worked through 65 increasingly difficult challenges as they looked to take home this year's crown.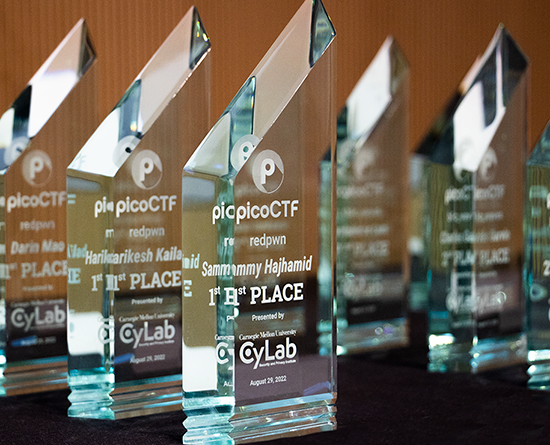 On Aug. 29th, the competition's top 3 teams were invited to CMU to be honored at the competition's annual award ceremony.

1st place: redpwn
Sammy Hajhamid, Hari Kailad, Darin Mao, Julian Mikush, Phillip Papurt

2nd place: b1c_waves
Jason An, Charles Garvin, Clarence Lam, Akshar Ramkumar, Joshua Wang

3rd place: Two Hippo Triangles but one broke leg
Alexander Chatterjee, Alexander Marguiles, Aidan Marrinan, Oliver Wu, Sebastian Wu
CMU's Capture the Flag competition first launched in 2013 with over 6,000 participants and has since grown exponentially. The platform now offers enhanced features that provide educational tools year-round, enabling anyone interested in cybersecurity to get involved.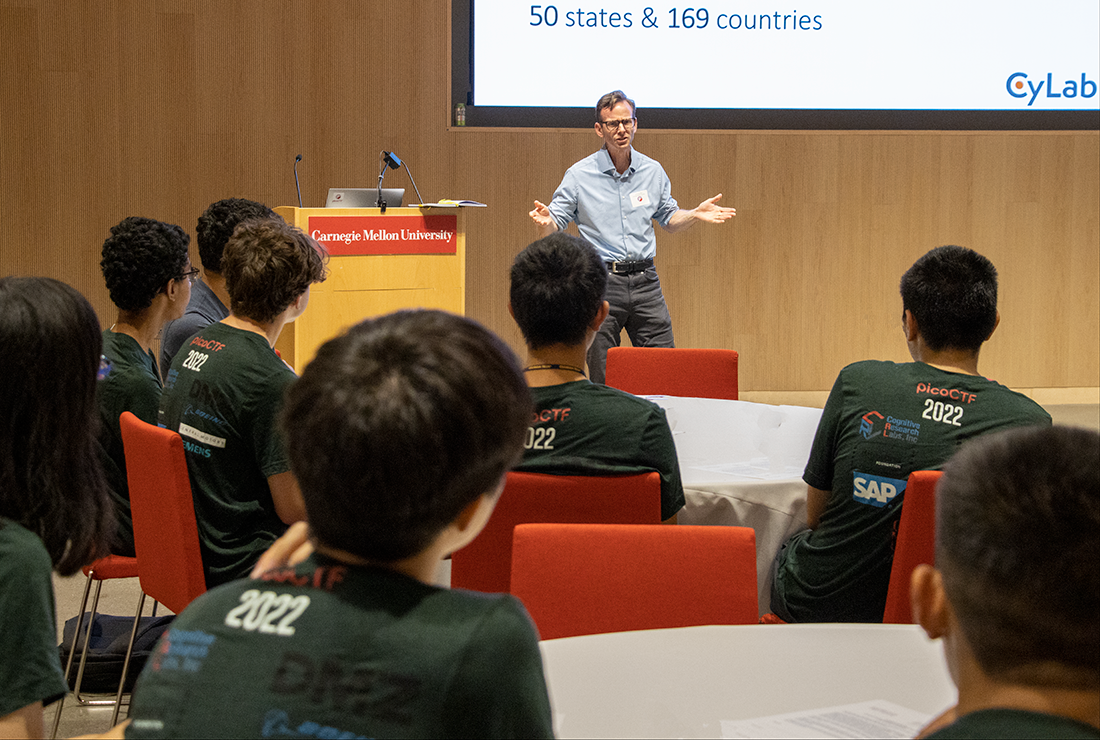 The free resource helps eliminate barriers of entry to the field by introducing concepts like cryptography, web exploitation, forensics, binary exploitation, reversing and others through various security exercises, cultivating a diverse pool of talent among students from middle school through college. The ever-evolving platform utilizes CMU's leading-edge research to help the next generation think about current and future cybersecurity issues.
"Our goal has always been to attract more young people to cybersecurity," says CyLab's Hanan Hibshi, an assistant teaching professor in the Information Networking Institute and a faculty advisor for picoCTF. "The countless headlines we're seeing about the latest data breach or cyberattack stem from an inadequate pipeline of talent into the field. Our hope is that many of these students will go on to pursue a career in cybersecurity."
Interested in cybersecurity? Test your aptitude at picoCTF.org, then join us in March 2023 for the next picoCTF hacking competition.