CMU hosts public hearing on cybersecurity and blockchain
Ryan Noone
Aug 24, 2022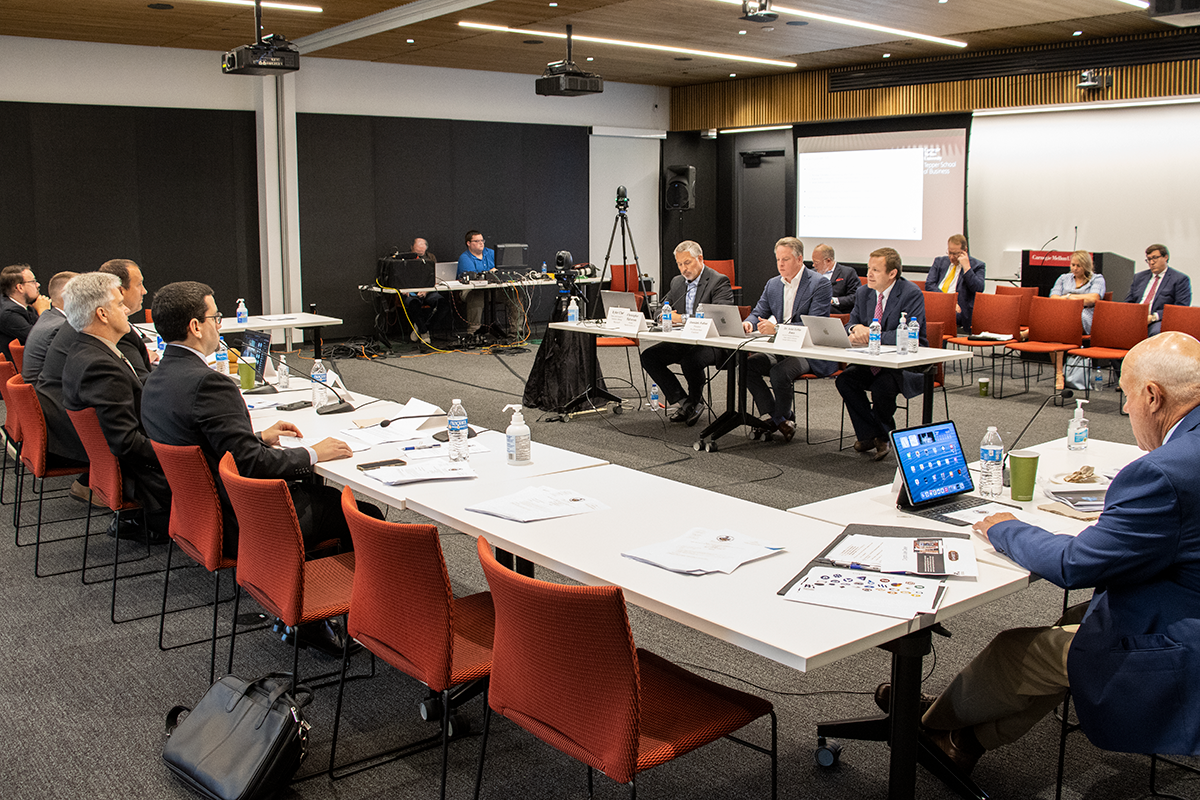 Carnegie Mellon University hosted government and industry leaders at Mill 19's Workforce Training Facility for a public hearing on the impact of cybersecurity and blockchain on government operations. 
Ariel Zetlin-Jones, an associate professor of economics in CMU's Tepper School of Business and co-director of the CMU Secure Blockchain Initiative (Blockchain@CMU), presented to Pennsylvania state representatives, explaining what blockchain is, what goes into making these distributed databases secure, and how Carnegie Mellon is poised to lead the way in blockchain education and research.
Zetlin-Jones discussed blockchain's potential and noted the many financial applications that will benefit from the information storage technology.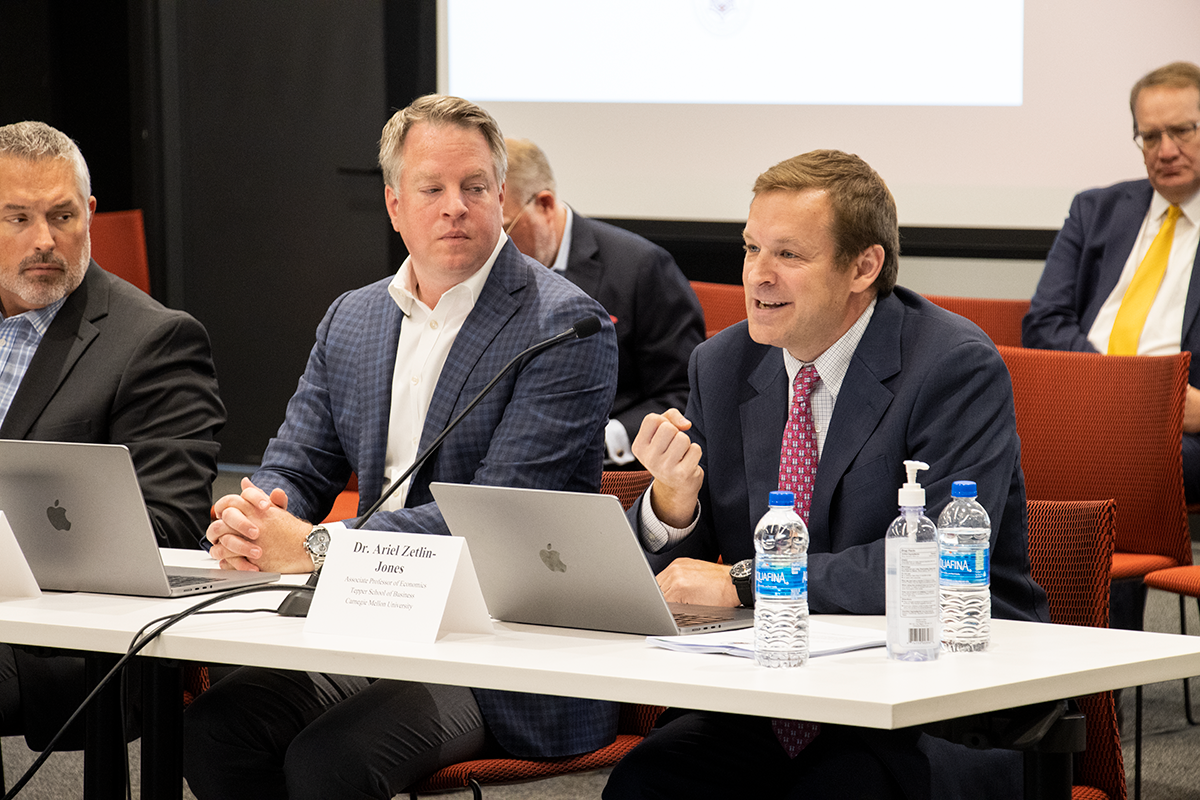 "I think shared memory and record keeping is a hard and valuable problem to solve, and blockchain offers a new type of solution," said Zetlin-Jones.
"It's valuable because we know even trusted party systems rely on very complex incentives via regulation and reputation. An obvious example is our traditional commercial banks. We don't trust them just because we think they're generous to us. We trust them because they are very carefully regulated institutions that have deep concerns about the value of their charter. That may fail in a lot of settings, so we're trying to explore where regulation and reputation is not serving us well enough and where blockchain might offer a solution."
Through interdisciplinary research housed at the CyLab Security and Privacy Institute, CMU's multi-year Secure Blockchain Initiative is rethinking blockchain across enterprise ecosystems to address the underlying challenges in consensus mechanisms and scalability, cryptocurrencies and markets, cryptography, formal verification, and regulation, policy and governance. 
Despite recent advances, there are still many questions that need answering to ensure that blockchain protocols and applications are ready to interact with more individuals. This is especially true as the industry sees more activity in terms of consumer applications such as decentralized finance, an emerging technology that offers financial instruments without the need for intermediaries like banks and brokerages. In order to propel blockchain forward, experts at CMU say it's critical to tackle the fundamental research elements of the technology, especially from a security, privacy, ethics and societal impact perspective.
To learn more about CMU's Secure Blockchain Initiative or learn how to get involved, visit our Blockchain@CMU page.