CyLab's Maria Apostolaki named a "Rising Star"
Daniel Tkacik
Sep 30, 2021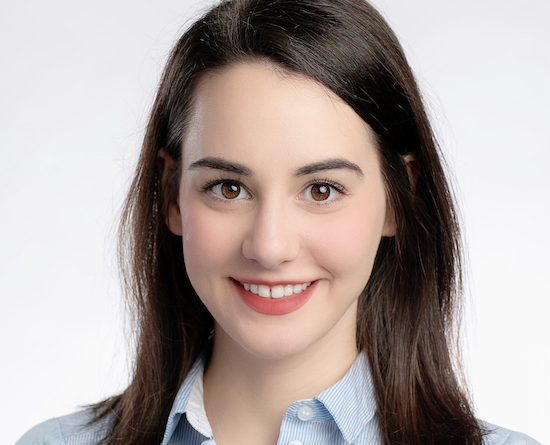 Maria Apostolaki, a postdoctoral researcher working with CyLab's Vyas Sekar, has been named one of 10 N2Women: Rising Stars in Networking and Communications. The N2Women's Rising Stars recognizes junior researchers—those with less than 10 years' experience after Ph.D. completion—in the networking and communications field who have displayed an exceptional start to their careers.
"Maria's work at the intersection of computer networks and security and is tackling open problems in a wide array of topics including routing security, cryptocurrencies, and programmable networks," says Sekar. "Her work in these domains is both incredibly creative and extremely impactful and has been recognized with a number of honors already in the networking and security community."
I have always looked at the Rising Stars and never thought my name would ever be there.

Maria Apostolaki, postdoctoral researcher, CyLab
Much of Apostolaki's work focuses on the impact of the routes that traffic takes across the Internet when sent from one host to another. These routes are determined by the default Internet routing protocol— Border Gateway Protocol or BGP—which is effective in finding routes but offers no security guarantee, she says.
"This gives any malicious or compromised Internet Service Provider (ISP) the ability to divert traffic through its own infrastructure without us noticing or being able to do anything about it," Apostolaki says. "Leveraging this known vulnerability, any distributed system that works on top of the Internet can be attacked."
Apostolaki's research has uncovered multiple routing attacks, which can affect systems that are proven to be secure such as blockchains and the cryptocurrencies that operate on top of them. These attacks can enable someone to, for example, spend a Bitcoin twice, revert a transaction, or gain access to a user's full transaction history. 
"This is particularly bad for Bitcoin, and for any blockchain system, as nodes composing the network need to reach consensus in order to issue transactions," she says.
Apostolaki felt extremely honored when she learned of her N2Women Rising Star recognition.
"I have always looked at the Rising Stars and never thought my name would ever be there," she says. "But it's not just about the recognition. What N2Women does is extremely important, especially for young researchers—N2Women greatly supports, inspires, and guides female students and faculty. It's an effort that deserves to be praised."