Nearly 40,000 compete in picoCTF
Daniel Tkacik
Oct 30, 2019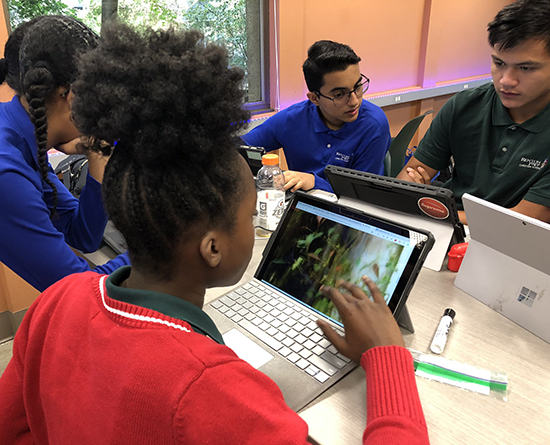 The biggest hacking competition keeps getting bigger.
Earlier this month, more than 39,000 people from all 50 US states and 160 different countries participated in picoCTF, a free online hacking competition hosted by Carnegie Mellon University. It was the fifth iteration of the competition since its original launch in 2013.
"My students learned more in a week than in the previous six weeks of class," said one teacher, who had dozens of students from Albert G. Thomson High School in Georgia, in a post-competition survey.
During this year's competition, which ran from September 27 - October 11, participants were tasked with solving up to 121 cybersecurity challenges created by Carnegie Mellon's internationally-acclaimed competitive hacking team, the Plaid Parliament of Pwning.
#Cybersecurity is so much fun with capture the flag games! Thank you to the #hackers at @CyLab at @CarnegieMellon for the @picoctf game ❤️ pic.twitter.com/mhzGm5GgYY

— Deanna Soukup (@DeannaSoukup) October 7, 2019
Challenges started off easy, allowing students with little or no experience to get started, but gradually increased in difficulty, eventually testing even the most experienced hackers. If participants became stuck, they could access nuggets of clues on how to solve a particular challenge.
The challenges themselves were housed in a retro-style video game with a unique storyline. Solving particular challenges unlocked other parts of the game's virtual world.
This years @picoctf can be completed inside an "interactive game". What an awesome concept. 👏 #picoctf pic.twitter.com/0sQYU9bUl6

— sinfulz (@s1nfulz) September 29, 2019
Cash prizes were awarded to the top five US-based middle and high school teams. 
"While we offer prizes to middle and high school students, the challenges themselves are not 'dumbed-down' to middle school level," says Hanan Hibshi, research and teaching scientist in the Information Networking Institute and a faculty advisor behind picoCTF. "This year we saw a larger participation from university teams around the globe. picoCTF is for everyone who wants to learn about cybersecurity hands-on."
picoCTF is for everyone who wants to learn about cybersecurity hands-on.

Hanan Hibshi, Research and teaching scientist, Information Networking Instititue
In a post-competition survey, two-thirds of participants claimed that they were "more interested" in pursuing a career in cybersecurity as a result of playing picoCTF 2019.
"It was an incredible experience for my students," said Josh Gold, a teacher at Nashoba Valley Technical High School in Westford Mass. "I will be using picoCTF with all of my 9-12 graders for as long as it exists."
Winners of picoCTF 2019: