Carnegie Mellon's CyLab launches initiative on IoT security with Amazon Web Services, Infineon Technologies, and Nokia Bell Labs
Daniel Tkacik
Sep 17, 2018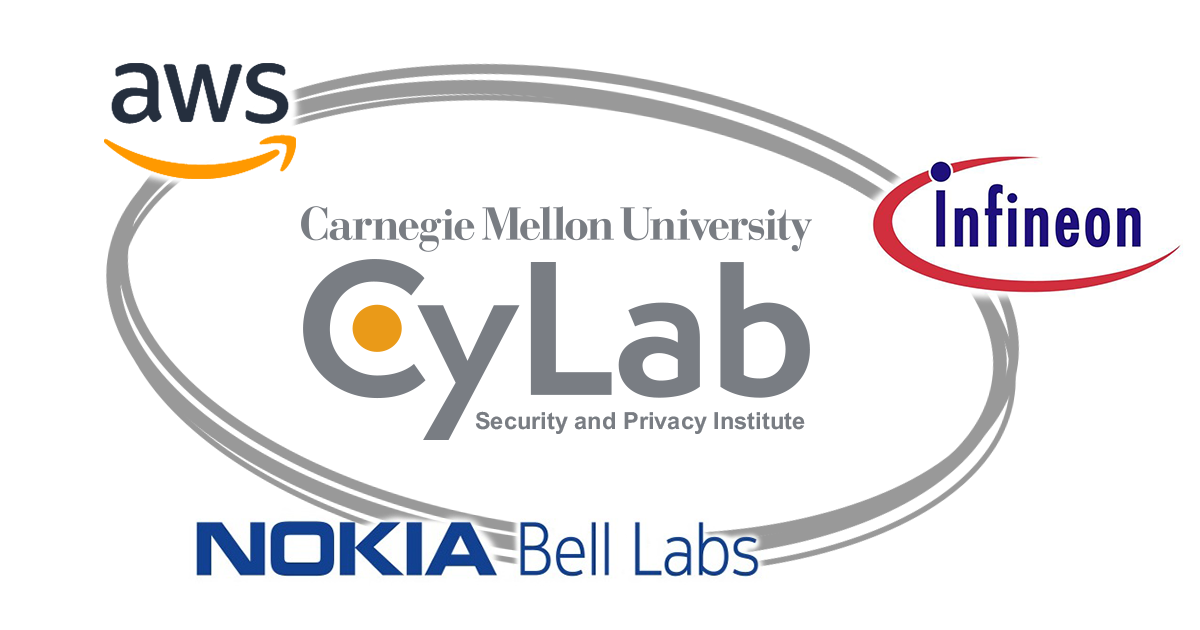 Carnegie Mellon University CyLab, the university-wide security and privacy institute, has just launched the Secure and Private Internet-of-Things (IoT) Initiative. The IoT@CyLab initiative will bring together faculty and student researchers across the university and leading corporations with a common vision of making IoT more secure and privacy-respecting. CyLab is delighted to work with Amazon Web Services (AWS), Infineon Technologies, and Nokia Bell Labs on the initiative.
CyLab's Vyas Sekar and Anthony Rowe, faculty in the Department of Electrical and Computer Engineering, will co-direct the initiative.
"Our mission in this initiative is to create the knowledge and capabilities to build secure and privacy-respecting IoT systems," says Sekar. "We believe this kind of collaborative effort is crucial to tackle this massive, large-scale issue."
Through the initiative, CyLab, AWS, Infineon, and Nokia Bell Labs aim to develop a suite of innovative hardware and software solutions that address five key challenges facing IoT today: scalability, speed and cost, safety and security, uptime and reliability, and privacy and compliance.
"AWS continues to deliver security capabilities for IoT developers and customers, such as our recently released AWS IoT Device Defender, and we also recognize there will be security challenges in diverse IoT environments," says Stephen Schmidt, Chief Information Security Officer at Amazon Web Services. "The CyLab IoT security initiative is a great opportunity to both share and learn in this space. We are pleased to help CMU bring greater attention to IoT security best practices, and we look forward to their insights and innovations benefiting AWS customers."
Our mission in this initiative is to create the knowledge and capabilities to build secure and privacy-respecting IoT systems.

Vyas Sekar, CyLab faculty and co-director, IoT@Cylab Initiative
One area of focus within the initiative will target large city-scale IoT ecosystems made up of heterogeneous, long-lived devices intertwined with old infrastructure. The university campus as well as the surrounding city of Pittsburgh will serve as a living testbed.
"Securing electronic devices and infrastructures has been a top priority for Infineon for over 30 years," says Robert LeFort, President of Infineon Americas. "As the U.S. leads the world in IoT innovation, it is important that we support American-driven efforts both with our own regional R&D activities and with partners who share similar commitments."
To enable open, repeatable science and rapid prototyping of new ideas, the work created through the initiative will be intended for release under permissive open-source licenses.
"We sit on the cusp of a new industrial revolution fueled by widespread automation and enabled by the secure and trusted interconnection of hundreds of billions of simple IoT devices," says Chris White, head of Nokia Bell Labs Algorithms, Analytics & Augmented Intelligence Lab. "The massive scale and complexity of this problem transcends any single perspective and requires a free exchange of ideas between such diverse organizations to fully harness the benefits of IoT and to avoid potential pitfalls."