Alessandro Acquisti
Professor of Information Technology and Public Policy, Heinz College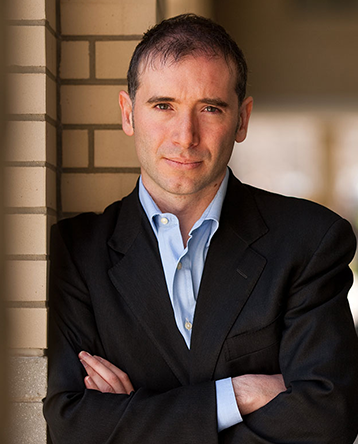 Alessandro Acquisti is a professor of Information Technology and Public Policy at Carnegie Mellon University's Heinz College, the co-director of the CMU Center for Behavioral Decision Research (CBDR) and a member of the Carnegie Mellon CyLab and the CyLab Usability, Privacy, and Security (CUPS) lab. His research combines economics, decision research, and data mining to investigate the role of privacy in a digital society. His studies have spearheaded the economic analysis of privacy, the application of behavioral economics to the understanding of consumer privacy valuations and decision-making, and the investigation of privacy and personal disclosures in online social networks. Acquisti's work has been published in several journals, including Science, Proceedings of the National Academy of Science, and Journal of Economic Literature. His research has been featured in media outlets around the world, including The Economist, The New York Times, and The Washington Post. In a previous life, he has been a soundtrack composer and a motorcycle racer (USGPRU).
Education
2003 Ph.D., Information Management and Systems, UC Berkeley
2001 M.I.M.S., Information Management and Systems, UC Berkeley
1999 M.Sc., Econometrics and Mathematical Economics, London School of Economics
1999 M.Litt., Economics, Trinity College Dublin
Affiliations
Media mentions
Wall Street Journal
Acquisti in WSJ on GDPR
Europe's new privacy law, the General Data Protection Regulation (GDPR), appears to benefit Google and Facebook for now. These big players have gained more money from advertisers and they can ask for consent directly from a larger pool of individuals. However, CyLab's Alessandro Acquisti says it is too early to tell whether the GDPR will favor Facebook and Google or weaken their businesses at the end. "We should be extremely cautious about distinguishing between short-term effects and long-term effects," he says. "Until we see how cases will be litigated and their outcomes, and until we do empirical studies about downstream impacts, there is no way to resolve these opposing claims." 
The Economic Times
Acquisti comments on a year of Facebook scandals
Facebook users have found themselves increasingly disenchanted by the social media network this past year, beginning with the Cambridge Analytica scandal and proceeding through the recent document dump unearthed by the UK's Parliament. CyLab's and Heinz College's Alessandro Acquisti commented, "Time and again, Facebook has shown a cavalier attitude towards the handling of users' data as well as towards informing users clearly and without deception about the actual extent of Facebook's data collection and handling policies."
Smithsonian.com
Acquisti quoted on facial recognition technology
CyLab's Alessandro Acquisti was quoted in an article for Smithsonian.com about the advancements in facial recognition technology.