Aaron Roth receives 2023 CyLab Distinguished Alumni Award
Ryan Noone
Aug 24, 2023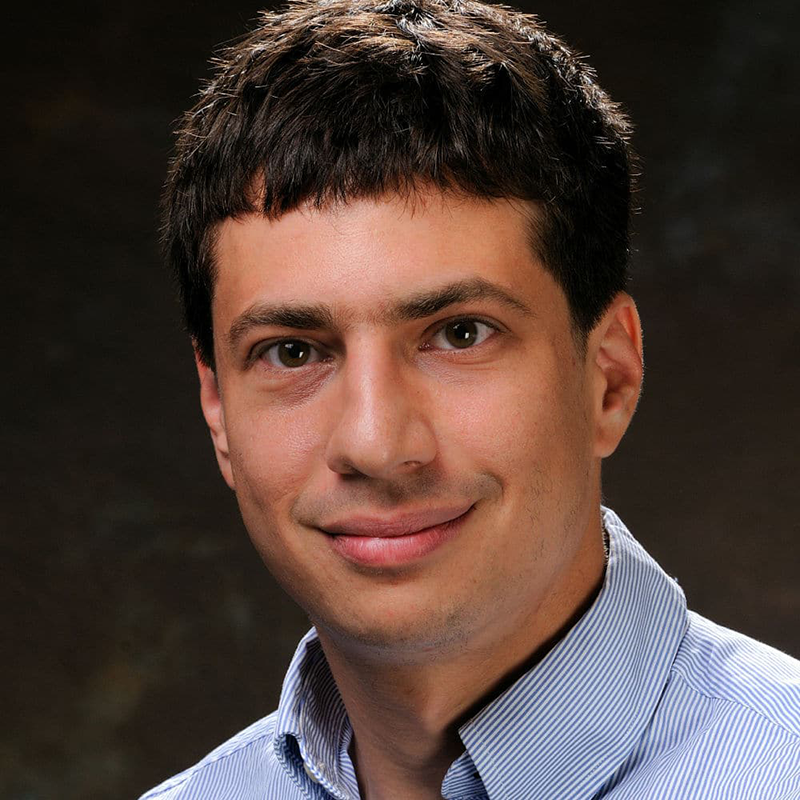 Aaron Roth, the Henry Salvatori Professor of Computer Science and Cognitive Science at the University of Pennsylvania, has been named CyLab's 2023 Distinguished Alumni Award winner.
"I was surprised and honored to learn I had won the award," said Roth. "I'd like to thank everyone who was involved in selecting me as this year's recipient."
Roth earned his Ph.D. in Computer Science from Carnegie Mellon University in 2010, where he was advised by former CMU Professor Avrim Blum. His dissertation, 'New Algorithms for Preserving Differential Privacy,' gave new methods for performing computations on private data.
Nominated by his former advisee, now Assistant Professor in CMU's School of Computer Science, Steven Wu, the award recognizes Roth's excellence in algorithms and machine learning, leadership in the field, and commitment to his students.
"As my advisor, Aaron is nothing less than a beacon of inspiration, marked by his relentless curiosity, exceptional instinct for identifying the most exciting questions, creative problem-solving acumen, and impeccable eloquence in communication," said Wu.
"Advising is one of the best parts of my job," said Roth. "Being recognized by one of my former students at the University where I earned my Ph.D. is really special."
After graduating from CMU, Roth spent a year as a postdoc in Microsoft's research division. In 2011, he joined the University of Pennsylvania's Computer Science Department as a tenure-track faculty member. Over the years, Roth has spent time in consulting and advisory roles for Leapyear Technologies, Spectrum Labs, Keystone Strategy, Apple, and Facebook, and currently serves as an Amazon Scholar for Amazon Web Services (AWS). He has also written and contributed to several books and academic journals.
Roth has been recognized for his work and contributions to the field of computer science through a number of awards, including the Presidential Early Career Award for Scientists and Engineers (PECASE), the Alfred P. Sloan Research Fellowship, an NSF Career Award, a Google Faculty Research Award, an Amazon Research Award, and a Yahoo Academic Career Enhancement Award.
Roth says his current research focuses on algorithmic fairness, examining how machine learning algorithms distribute errors across different populations.
"Recently, the ongoing research theme in my lab is uncertainty quantification," said Roth. "In order to trust machine learning algorithms in important scenarios, we must try to understand when and where they make their mistakes. My group is looking at this problem from a fairness perspective, working to develop methods for predicting models' reliability."
In the CyLab Distinguished Alumni Award's fourth year, Roth joins 2022 winner Michelle Mazurek, 2021 winner Yinglian Xie, and 2020 winner Elaine Shi.
Roth will be presented with the award and give a talk at CyLab's annual Partners Conference in October 2023.