Less is not more; Mapping a better route to user ad settings
Ryan Noone
May 17, 2023
For users looking to change their privacy settings on websites like Facebook and Google, it often feels like a scavenger hunt. In many cases, these settings are spread out across multiple pages, and it can take five clicks or more to find what you're searching for.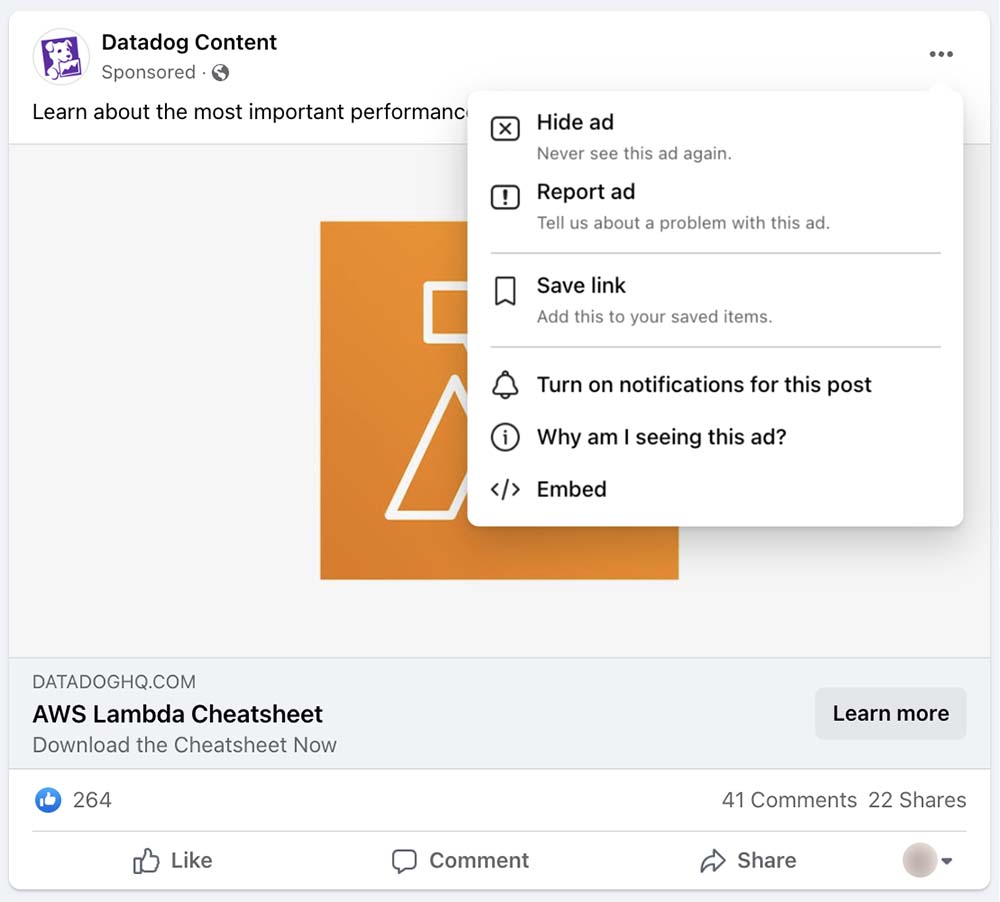 In a new study, "Less is Not More: Improving Findability and Actionability of Privacy Controls for Online Behavioral Advertising," researchers from Carnegie Mellon University's CyLab Security and Privacy Institute and the University of Michigan explore design options for making settings related to advertising preferences more findable on Facebook, and look to understand how design changes would impact users' behaviors and sentiment towards settings and the platform.
The study focuses on two variables; the entry points a user would click on to find a path that leads to the correct ad settings and the level of actionability within the ad control interface.
"Our prior work suggested several entry points that could be effective in steering users to ad controls," said Hana Habib, special faculty instructor and associate director of the CMU Software and Societal Systems Department's Masters in Privacy Engineering program. "We were interested in exploring entry points from the main feed, including the top menu bar, the left menu bar, the top of the feed, and within ads."
"Additionally, current ad control interfaces have low actionability. Platforms typically just provide a link to a general ad settings page where users must find and adjust the settings they're looking for."
The study was conducted in three steps. First, researchers presented participants with various designs to explore and select which would be the most effective for users. Next, they built a Chrome extension to augment the chosen designs on Facebook, enabling participants to experience them within their own accounts. The researchers then presented 110 participants with one of five conditions and tasked them with finding a series of ad settings based on specific prompts.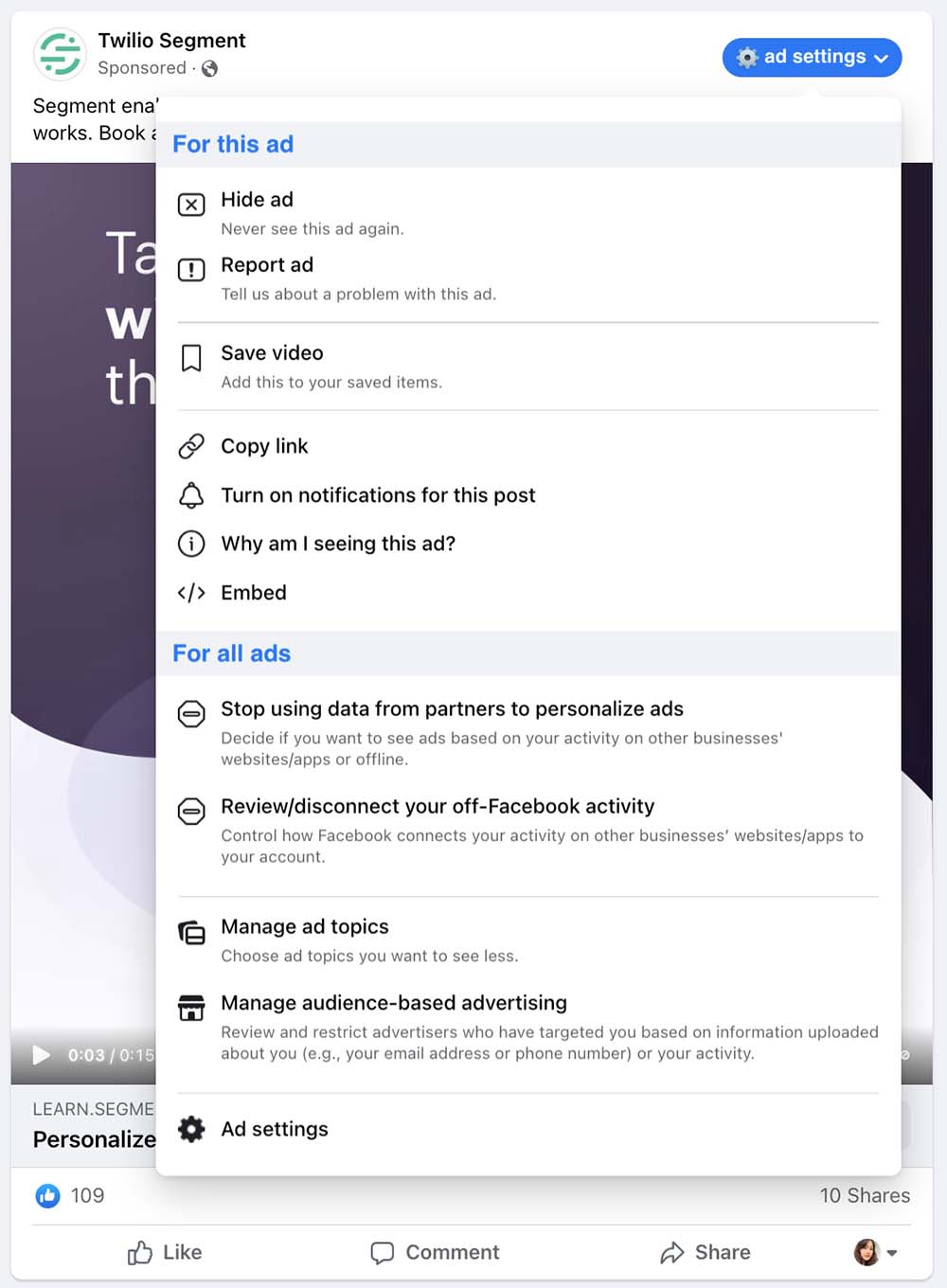 Results show that high actionability controls within ads and at the top of the feed significantly increased the findability of ad settings. For example, in one high actionability condition, 64% of users successfully located the settings they were looking for. In contrast, Facebook's current layout performed the worst, with less than 25% of participants arriving at their intended destination.
Researchers also discovered that ad controls at the top of the feed, and other designs with high actionability, positively impacted users' perception of Facebook's existing ad settings, far outperforming Facebook's current roadmap.
"Our study's results show that surfacing more directly actionable ad settings options rather than a few settings categories can benefit users without overwhelming them," explained Lorrie Cranor, director of CyLab, and professor in Carnegie Mellon's School of Computer Science and Engineering & Public Policy department.
Based on their findings, the study's authors say companies can and should do more to make ad settings more usable. They also believe regulators should provide research-informed requirements to ensure companies implement user-friendly practices around ad controls.
Specific to Facebook, researchers suggest including an ad settings button in either the top or left menu bars, making it easy to find without intruding on the user experience.
Paper Reference
Less is Not More: Improving Findability and Actionability of Privacy Controls for Online Behavioral Advertising
*Presented at the 2023 ACM CHI Conference on Human Factors in Computing
Jane Im
University of Michigan
Ruiyi Wang
University of Michigan
Weikun Lyu
University of Michigan
Nick Cook
University of Michigan
Hana Habib
Software and Societal Systems Department (S3D), Carnegie Mellon University
Lorrie Cranor
Engineering and Public Policy Department & School of Computer Science, Carnegie Mellon University
Nikola Banovic
University of Michigan
Florian Schaub
University of Michigan