Algorand Foundation becomes strategic partner
The Foundation will serve as a founding sponsor of Carnegie Mellon CyLab's Secure Blockchain Initiative
Daniel Tkacik
Feb 28, 2022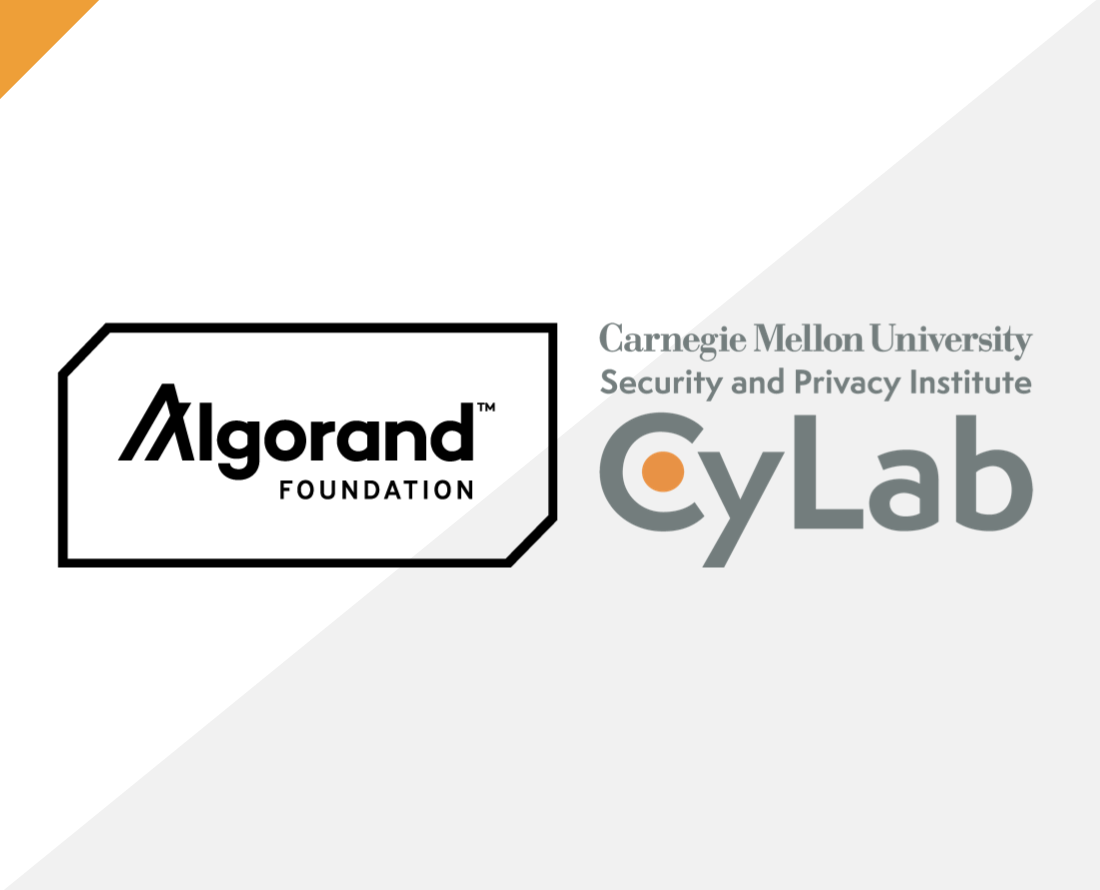 The Algorand Foundation, the organization dedicated to fulfilling the global promise of blockchain technology by leveraging the Algorand protocol, has announced a strategic partnership with Carnegie Mellon University CyLab.
"Algorand Foundation has partnered with CyLab because of their proven track record in innovative and diverse blockchain education and their world-renowned faculty," says Hugo Krawczyk, principal researcher and head of the University Program at the Algorand Foundation. "CyLab can serve as an example for other universities in the world for the importance of setting such focused effort on system security research and education."
We are thrilled to have the support of the Algorand Foundation in this monumental effort.

Ariel Zetlin-Jones, professor, Tepper School of Business
Security and privacy are crucial to the functionality of blockchains, the digital ledgers containing "blocks" of information that are used to record transactions in a network. These ledgers are both distributed and decentralized across different computer networks and serve as the foundation upon which cryptocurrencies and other applications can thrive.
"The Algorand blockchain carries the promise of providing security via decentralized trust to a myriad of applications leading to more inclusive and just societies," says Krawczyk.
As the Algorand Foundation looks to improve its own blockchain protocol, Krawczyk says that the partnership with CyLab will allow them to advance blockchain education, support blockchain research, support blockchain student community development and outreach, and interact and exchange ideas with researchers.
The Algorand Foundation will be a founding sponsor of the Secure Blockchain Initiative (Blockchain@CMU) to support the creation of an interdisciplinary forum, Krawczyk says—to bring together engineering, computer science, security, privacy, business, information systems, public policy, and economics.
"As a sponsor, Algorand Foundation wants to support the training and shaping of the next generation of business, public sector, and nonprofit leaders, computer scientists, entrepreneurs, and other professionals to be able to develop and apply these technologies and business practices, now and well into the future, in particular among students with diverse backgrounds and experiences," says Krawczyk.
The new research initiative, co-directed by CyLab's Nicolas Christin, Elaine Shi, and Ariel Zetlin-Jones, will tackle big challenges in blockchain technologies, including consensus mechanisms and scalability; cryptocurrencies and markets; cryptography; formal verification; and regulation, policy and governance.
"The Secure Blockchain Initiative will foster new collaborations across the different colleges at CMU as well as across the globe with our CMU-Africa and CMU-Australia campuses," says Zetlin-Jones. "We are thrilled to have the support of the Algorand Foundation in this monumental effort."
Christin is a professor in the Institute for Software Research and the Department of Engineering and Public Policy. Shi is a professor in the Computer Science Department and the Department of Electrical and Computer Engineering. Zetlin-Jones is a professor in the Tepper School of Business.
To learn more about partnering with CMU CyLab and the Secure Blockchain Initiative, please contact the CyLab partnerships team.