CyLab's Elahe Soltanaghai named a "Rising Star"
Daniel Tkacik
Sep 15, 2021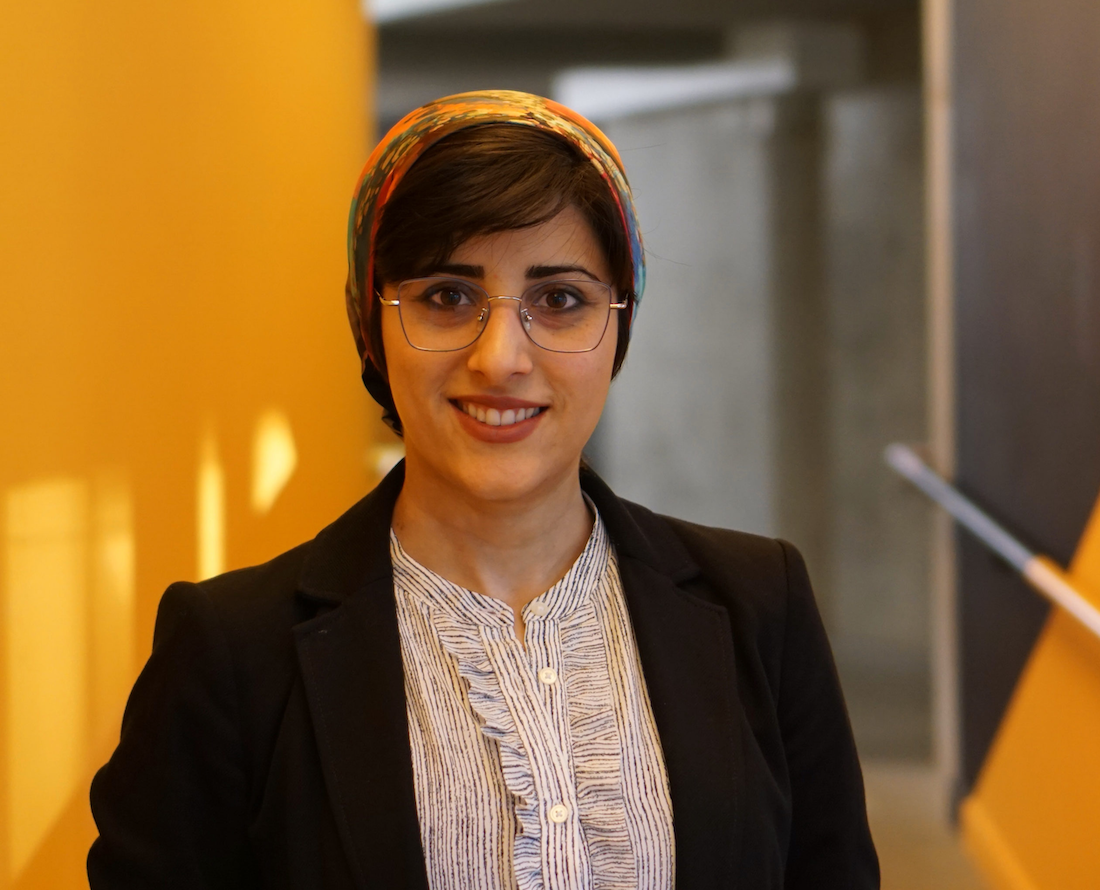 Elahe Soltanaghai, a postdoctoral researcher working with CyLab's Anthony Rowe, has been named one of 10 N2Women: Rising Stars in Networking and Communications. The N2Women's Rising Stars recognizes junior researchers—those with less than 10 years' experience after Ph.D. completion—in the networking and communications field who have displayed an exceptional start to their careers.
"Elahe has a knack for finding creative solutions to important problems, and it's more than just thinking outside the box—she's reinventing the box itself," says Kamin Whitehouse, a computer science professor at the University of Virginia who served as Soltanaghai's Ph.D. advisor.
... it's more than just thinking outside the box—she's reinventing the box itself.

Kamin Whitehouse, professor of computer science and Soltanaghai's former Ph.D. advisor, University of Virginia
Soltanaghai's research lies at the intersection of wireless communications and embedded systems.
"The goal I have is to connect wireless technologies to applications, which could be anything from smart homes, autonomous vehicles, drones, robotics, to augmented or virtual reality applications," she says.
As a Ph.D. student, Soltanaghai focused on coming up with ways to convert any WiFi device into a sensor—not by adding more hardware or sensors to them, but by using the low-level wireless signals that go in and out of the devices to sense people or objects in a room. How this is done can be explained using a racquetball analogy.
"You shoot the ball, it hits the walls, ceilings, or floor; now if someone blocks its way, it won't get back to you and you know something was in the way," she says. "Wireless signals work similarly, except that it's like hundreds of balls are shot at the same time."
Essentially, with lots and lots of wireless signals bouncing around the room, one can triangulate where objects that are disrupting their paths are located.
Soltanaghai brought this research interest with her to CyLab, where she's currently working with Anthony Rowe to placing ultra-low-power radio frequency (RF)-emitting tags on cars, bicycles, and road-side infrastructure that would benefit from sensing each other's presence. They have achieved this, with centimeter-level accuracy.
"Today, many cars use cameras to detect the environment, but if it's rainy, foggy, or dark, it doesn't work," she says. "RF signals work in all of those conditions and with our designed tags, cars can even see through obstacles within long distances like hundreds of meters."
Soltanaghai and others named Rising Stars were recognized at the ACM SIGCOMM 2021 N2Women Professional Development Workshop last month.