CMU CyLab to co-host this year's PEPR Conference
Daniel Tkacik
May 28, 2021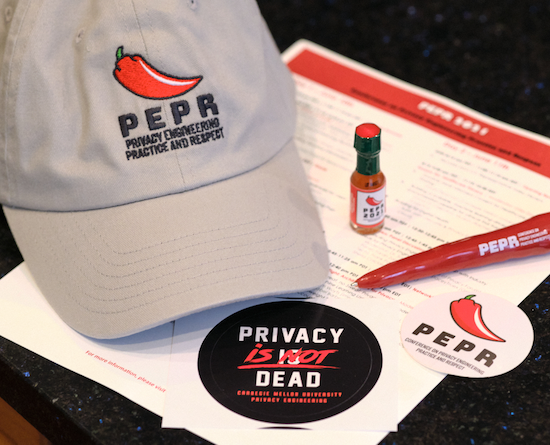 In today's data economy, it may come as no surprise that the demand for privacy engineers—those working at the intersection of technology, law, and privacy to ensure privacy considerations are built into the design of products and services—is booming. On average nation-wide, companies are paying privacy engineers salaries that exceed $120,000, according to ZipRecruiter.
This recent rise of privacy engineering as a field and profession is exactly what led to the creation of the Conference on Privacy Engineering Practice and Respect (PEPR), an annual conference "focused on designing and building products and systems with privacy and respect for their users and the societies in which they operate," according to the conference website.
This year's PEPR Conference will be co-hosted by Carnegie Mellon University CyLab and the Future of Privacy Forum. The conference will be held virtually June 10-11.
"CMU has a long history in privacy engineering research and education, so we are thrilled and honored to be co-hosting this year's PEPR Conference alongside the Future of Privacy Forum," says Lorrie Cranor, director of CyLab and co-director of CMU's Privacy Engineering program, the only degree program in the world focusing solely on privacy engineering.
So far, over 320 academics and industry practitioners from over 140 academic institutions and companies have registered for this year's conference. Speakers will represent a wide range of institutions including Google, Facebook, DoorDash, and others. Attendees will convene virtually over the course of two days to share and discuss the latest in privacy engineering research and practice.
Sessions at this year's PEPR conference will cover a variety of privacy engineering topics including consent, data deletion, design, healthcare privacy, privacy for vulnerable populations, and others. U.S. Congressional Representative Haley Stevens will open the second day of the conference.
"Our goal is to improve the state of the art and practice of building for privacy and respect and to foster a deeply knowledgeable community of both privacy practitioners and researchers who collaborate towards that goal," reads the conference website.
To learn more or register to attend PEPR 2021, please visit the conference website.