CyLab researchers awarded MURI grant to study human-bot teams
Daniel Tkacik
Mar 8, 2021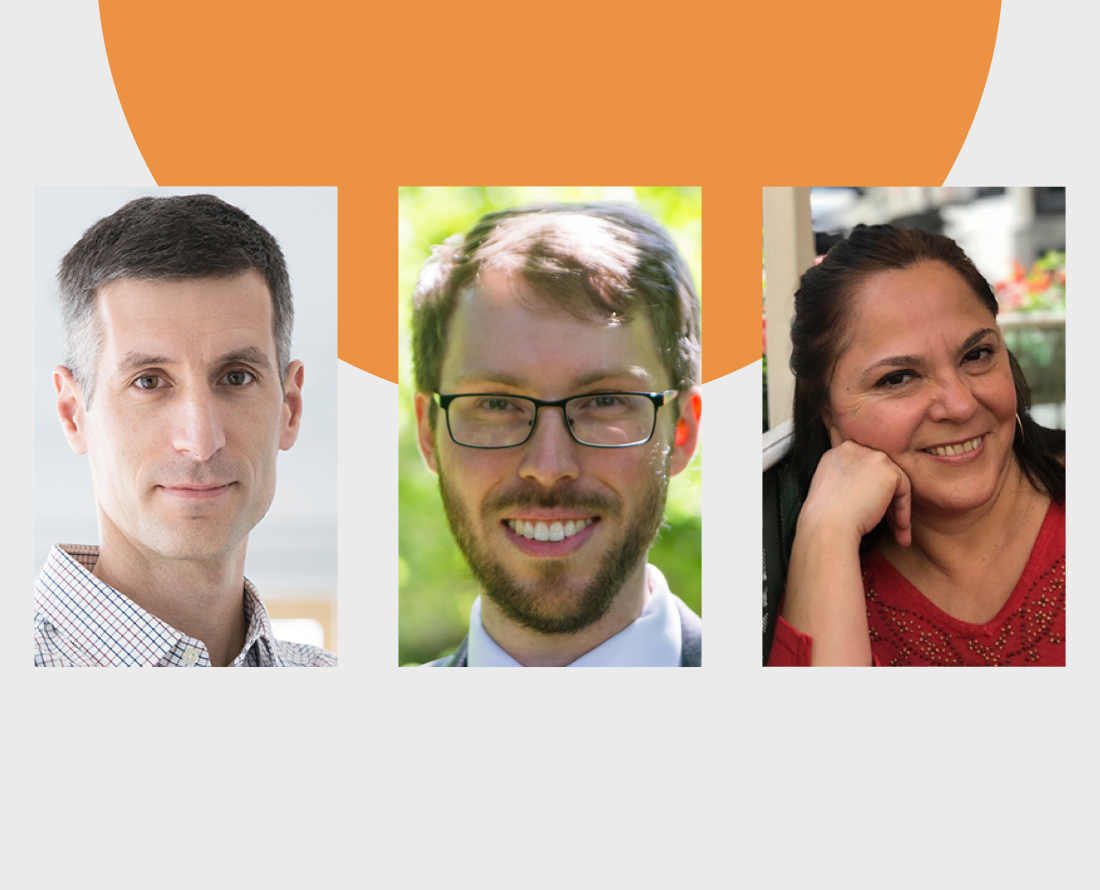 Lujo Bauer, Matt Fredrikson, and Cleotilde Gonzalez are part of a team of researchers that was named a winner of a prestigious US Department of Defense (DoD) Multidisciplinary University Research Initiative (MURI) Award. The team's project aims to address the challenge of human-bot cybersecurity teams (HBCTs), which are commonly deployed to combat cybersecurity threats and attacks but are not yet well understood.
"While we know a lot about how humans use tools to work in teams, little is known about how to manage, observe, and improve hybrid teams that compose of humans and bots," reads the project proposal. "The area of team science that involves human-machine teams is still in its infancy."
Cybersecurity is one of the most challenging tasks that the DoD faces today. A typical human cybersecurity analyst has to deal with a plethora of information, such as intrusion logs, network flows, executables, and provenance information for files. Real-time cybersecurity scenarios are even more challenging: an active adversarial environment consists of large amounts of information and techniques that neither humans nor machines can handle alone.
Machine learning (ML) bots have become part of these cybersecurity teams to reduce the burden on human analysts by filtering information, thus freeing up cognitive resources for tasks related to the high-level mission.
The multi-thrust research project will focus on building robust science on HBCTs, including ways to build trust within these hybrid teams, techniques to focus ML bots on cybersecurity-specific tasks, and methods by which HBCTs integrate information to arrive at decisions. The researchers also plan to study how to coordinate HBCTs in the presence of active adversaries who are also adapting to changing decisions.
The team also consists of researchers from the University of Wisconsin-Madison, University of California-San Diego, Pennsylvania State University, University of Melbourne, Macqurie University, and University of Newcastle. The team brings together diverse expertise spanning computer security, machine learning, psychology, decision sciences, and human-computer interaction.
"The science and engineering challenges we face today are highly complex and often intersect more than one scientific discipline," said Dr. Bindu Nair, director of the Basic Research Office in the Office of the Under Secretary of Defense for Research and Engineering. "MURIs acknowledge these complexities by supporting teams whose members have diverse sets of expertise as well as creative and different approaches to tackling problems. This cross-fertilization of ideas can accelerate research progress to enable more rapid R&D breakthroughs and hasten the transition of basic research finding to practical application. It's a program that embodies DoD's legacy of scientific impact."
For the FY 2021 competition, the Army Research Office, the Air Force Office of Scientific Research, and the Office of Naval Research solicited proposals in 26 topic areas important to DoD and the Military Services. From a merit-based review of the 298 proposals received, a panel of experts narrowed the proposals to a subset from which the 25 finalists were selected.
Lujo Bauer is a professor in the departments of Electrical and Computer Engineering and the Institute for Software Research (ISR). Matt Fredrikson is an assistant professor in the Computer Science Department and ISR. Cleotilde Gonzalez is a research professor in the department of Social and Decision Sciences.