Lorrie Cranor, Brian Kovak Named Andrew Carnegie Fellows
Joshua Quicksall and Caitlin Kizielewicz
Apr 23, 2019
Carnegie Mellon University faculty members Lorrie Cranor and Brian K. Kovak have been named to the 2019 Class of Andrew Carnegie Fellows by the Carnegie Corporation of New York, a philanthropic foundation that has supported the advancement of education and knowledge for more than a century.
They are two of 32 distinguished scholars and writers selected from nearly 300 nominations.
"Andrew Carnegie believed in education and understood its influence on the progress of society and mankind. The Andrew Carnegie Fellows Program is an integral part of carrying out the mission he set for our organization," said Vartan Gregorian, president of Carnegie Corporation of New York. "We salute this year's class and all of the applicants for demonstrating the vitality of American higher education and scholarship."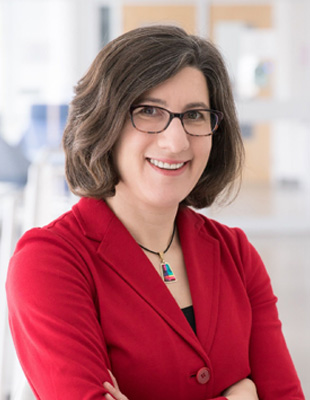 Cranor is director and Bosch Distinguished Professor in Security and Privacy Technologies of the CyLab Privacy and Security Institute, is the FORE Systems Professor of Computer Science and of Engineering and Public Policy and directs the CyLab Usable Privacy and Security (CUPS) Laboratory. Furthermore, she co-directs Carnegie Mellon's Privacy Engineering master's program and served as chief technologist at the Federal Trade Commission (FTC) in 2016.
Having authored over 150 papers on privacy and security, Cranor's work has championed usability as a key element to making modern technology more safe, secure, and privacy-aware. Her seminal book, "Security and Usability," is widely regarded as a foundational work in the field. And the Symposium On Usable Privacy and Security (SOUPS), which Cranor founded, is considered the preeminent conference on the topic.
"This recognition by the Carnegie Corporation is very meaningful, not only on a personal level, but also in terms of the work ahead of us in privacy and security," Cranor said. "Our lack of attention to the ways that humans interact with security and privacy tools has led to security vulnerabilities and public policies that fail to protect security and privacy. This gift will enable me to pursue further work on developing, validating, and documenting empirical methods for the study of security, privacy, and human behavior so that these methods might be more readily applied in evidence-based decision making by policy makers as well as within organizations."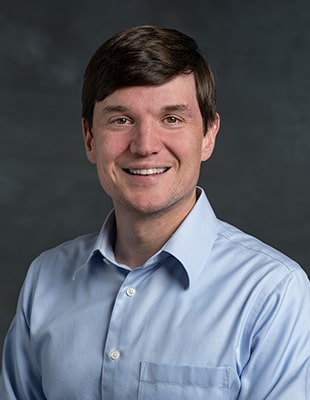 Kovak, an associate professor of economics and public policy at Heinz College of Information Systems and Public Policy, is an expert in immigration policy, international trade and labor markets.
"It is an honor to be recognized by the Carnegie Corporation as a 2019 Andrew Carnegie Fellow," Kovak said. "The Carnegie Corporation has a long history of supporting education and scholarship, and I am grateful to be a recipient of a generous grant that will support research on how technological change affects labor markets and how policymakers might respond."
Kovak's proposal focused on emerging technologies and labor market disruptions. The project will develop new tools to identify the workers most likely to be negatively affected by such technologies and will evaluate a promising approach to supporting those workers. Seed funding for this project was partially provided by the Manufacturing Futures Initiative, which leads groundbreaking research in the digital transformation of manufacturing to accelerate innovation for economic prosperity.
"Brian is a leading scholar, and we are thrilled to see him being recognized by the Carnegie Corporation of New York," said Ramayya Krishnan, dean of Heinz College. "This honor will allow Brian to extend this important research on the future of work, a topic of high priority for Carnegie Mellon." 
CMU alumna Katharine Ricke, assistant professor of Climate Science and Policy at the University of California, is also among the 2019 Andrew Carnegie Fellowship winners. Ricke, who received her Ph.D. in engineering and public policy in 2011, will work on a project titled, "A Modular Framework for Understanding Migration Pressures from Climate Change." 
Since 2015, the Andrew Carnegie Fellows Program has provided $32 million in grants to more than 160 fellows. The program supports high-caliber scholarship in the social sciences and humanities. Each of the 2019 fellowship recipients will receive up to $200,000 to support a research sabbatical that will allow recipients to devote time to studying and writing, addressing pressing issues and cultural transitions affecting individuals in the United States and around the world.
"I think of the fellows as an investment in our future," said Susan Hockfield, chair of the Andrew Carnegie Fellows Program jury and president emerita of the Massachusetts Institute of Technology. "Speaking as a neuroscientist, they remind me that science and technology must be accompanied by a broader understanding of the human condition, history, economics and the many fields of study that form the social sciences and humanities."