CMU women shine at Women in Cybersecurity Conference
Daniel Tkacik
Apr 22, 2019
Women make up about one-fifth of the national cybersecurity workforce. That statistic, coupled with Carnegie Mellon's accelerating number of women working in the field, may help explain why the annual Women in Cybersecurity (WiCyS) conference was hosted by Carnegie Mellon University last month.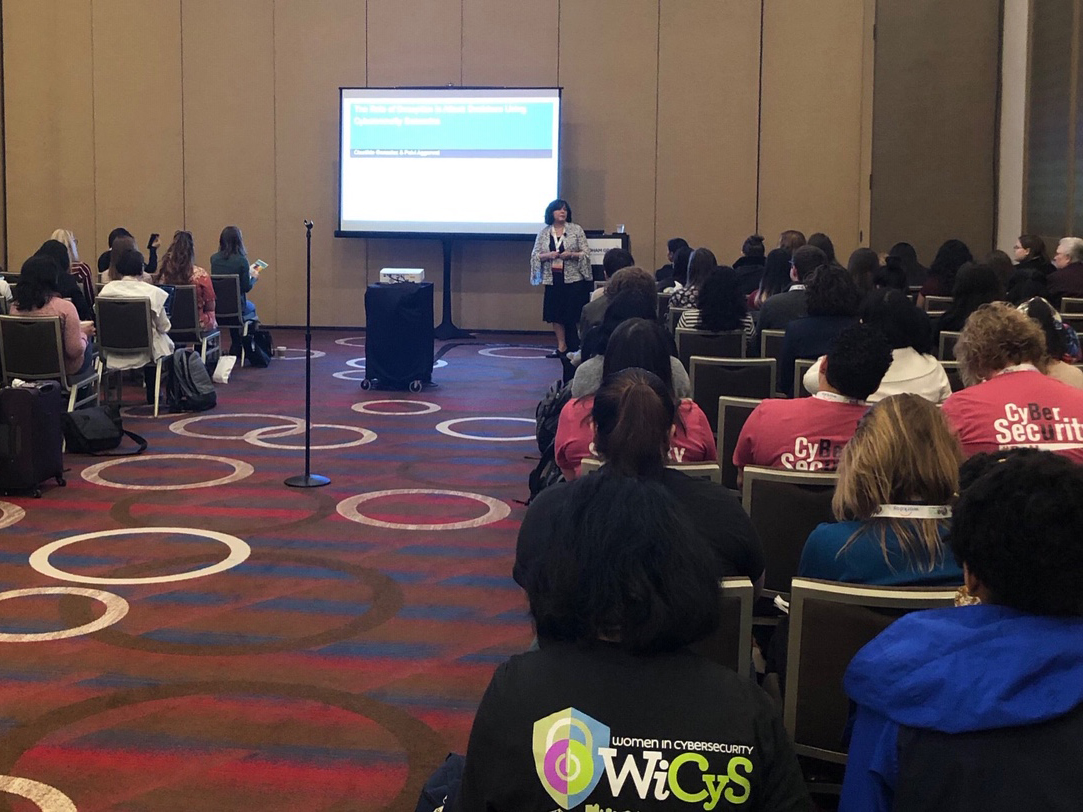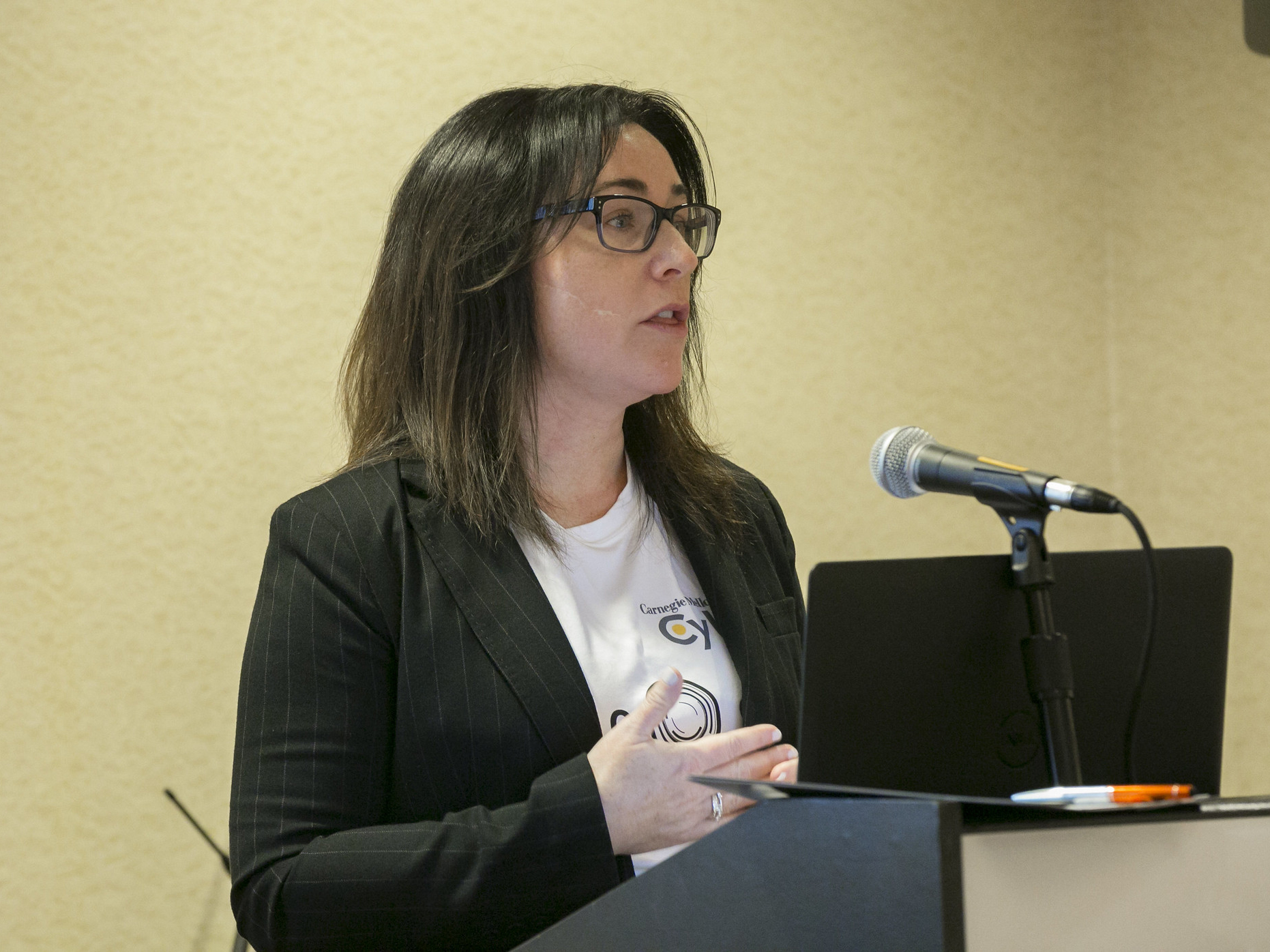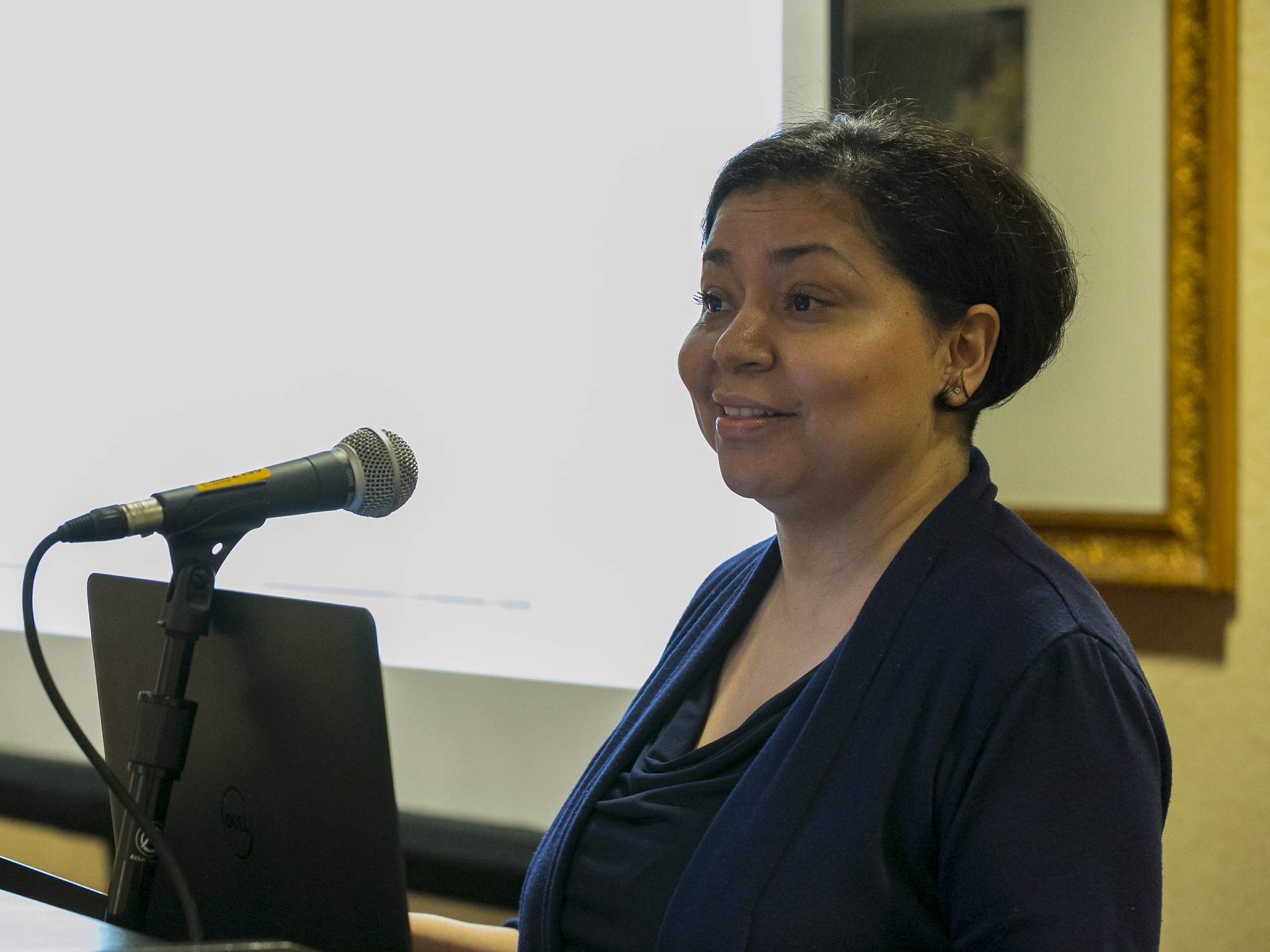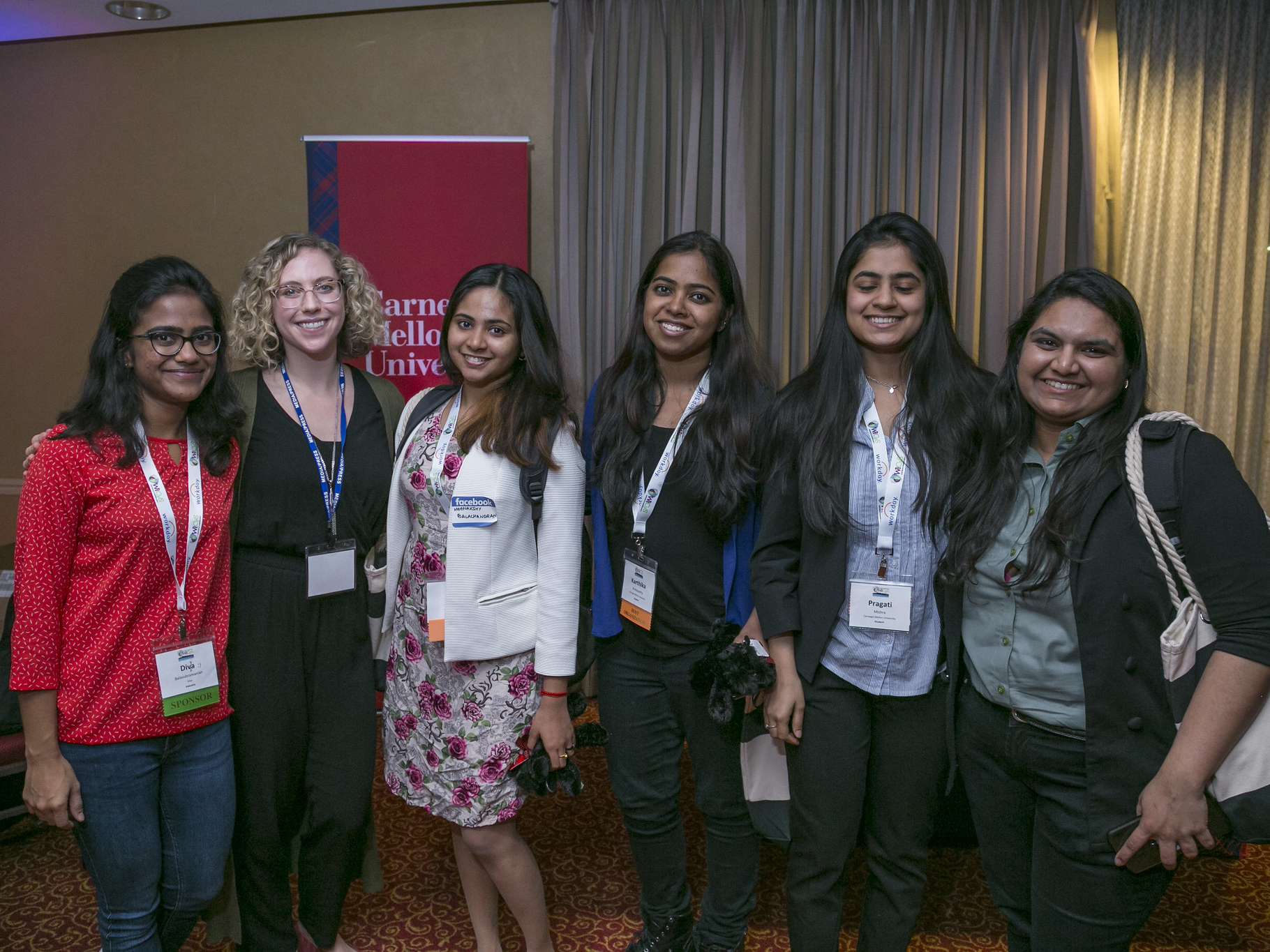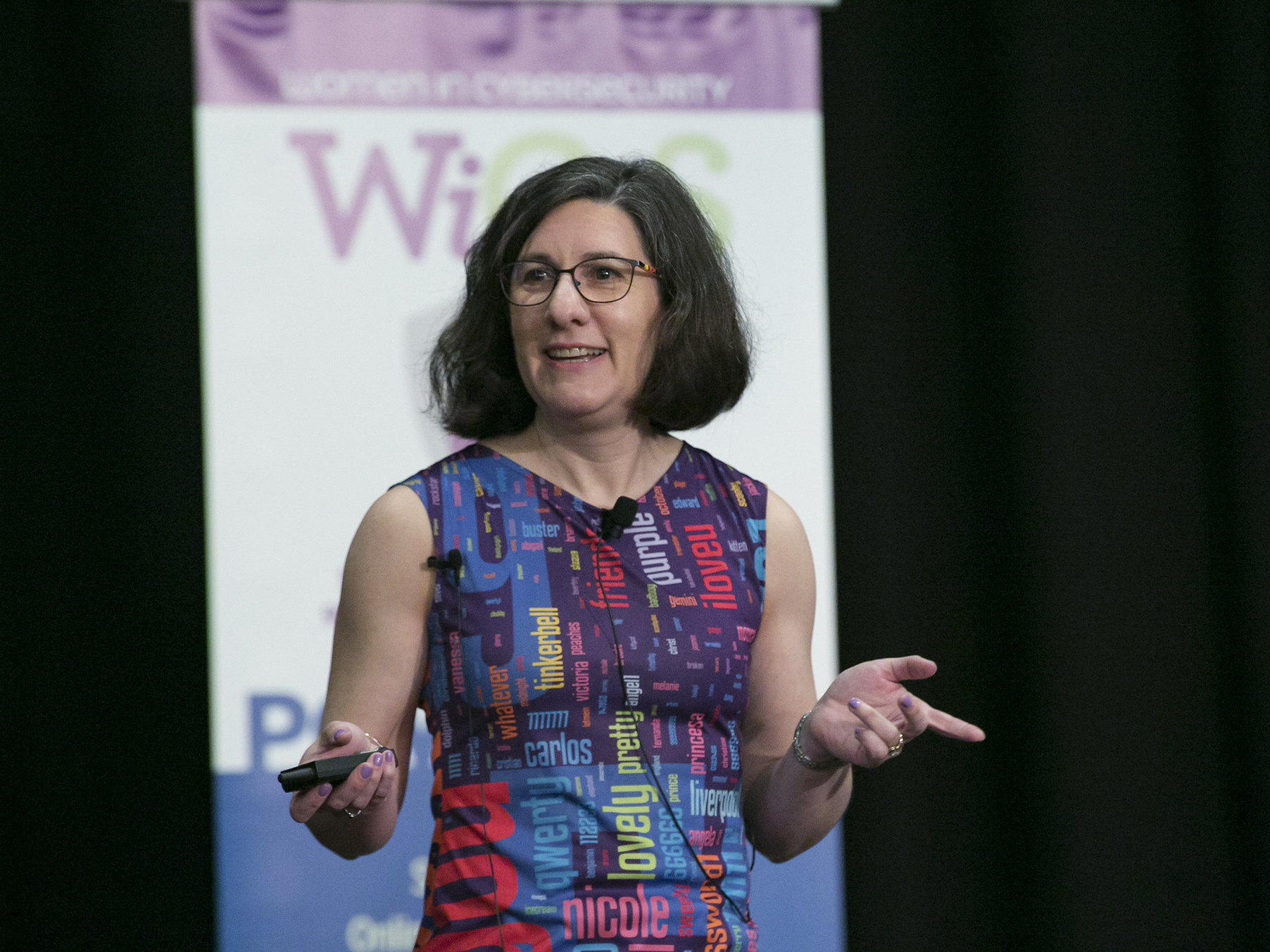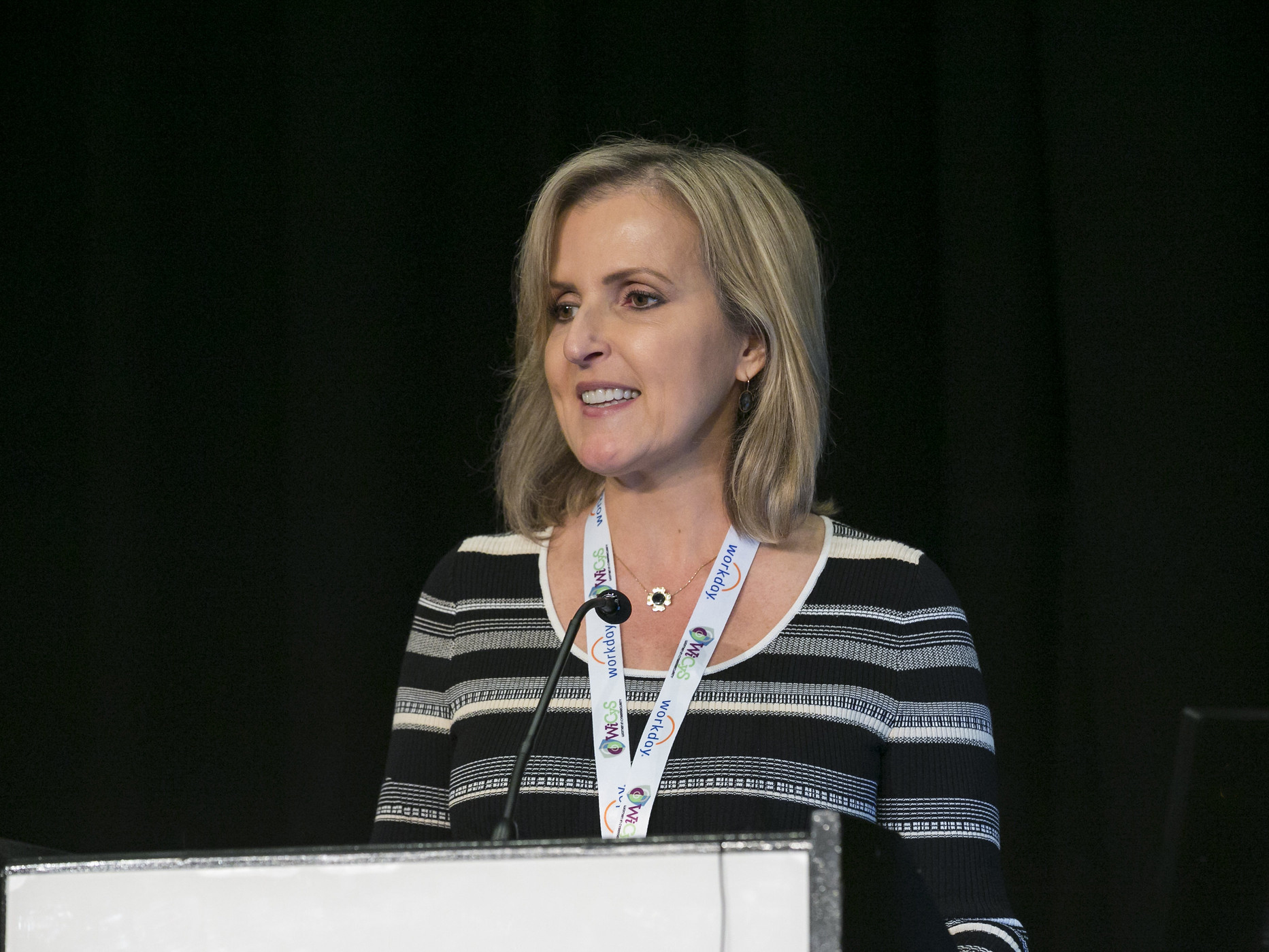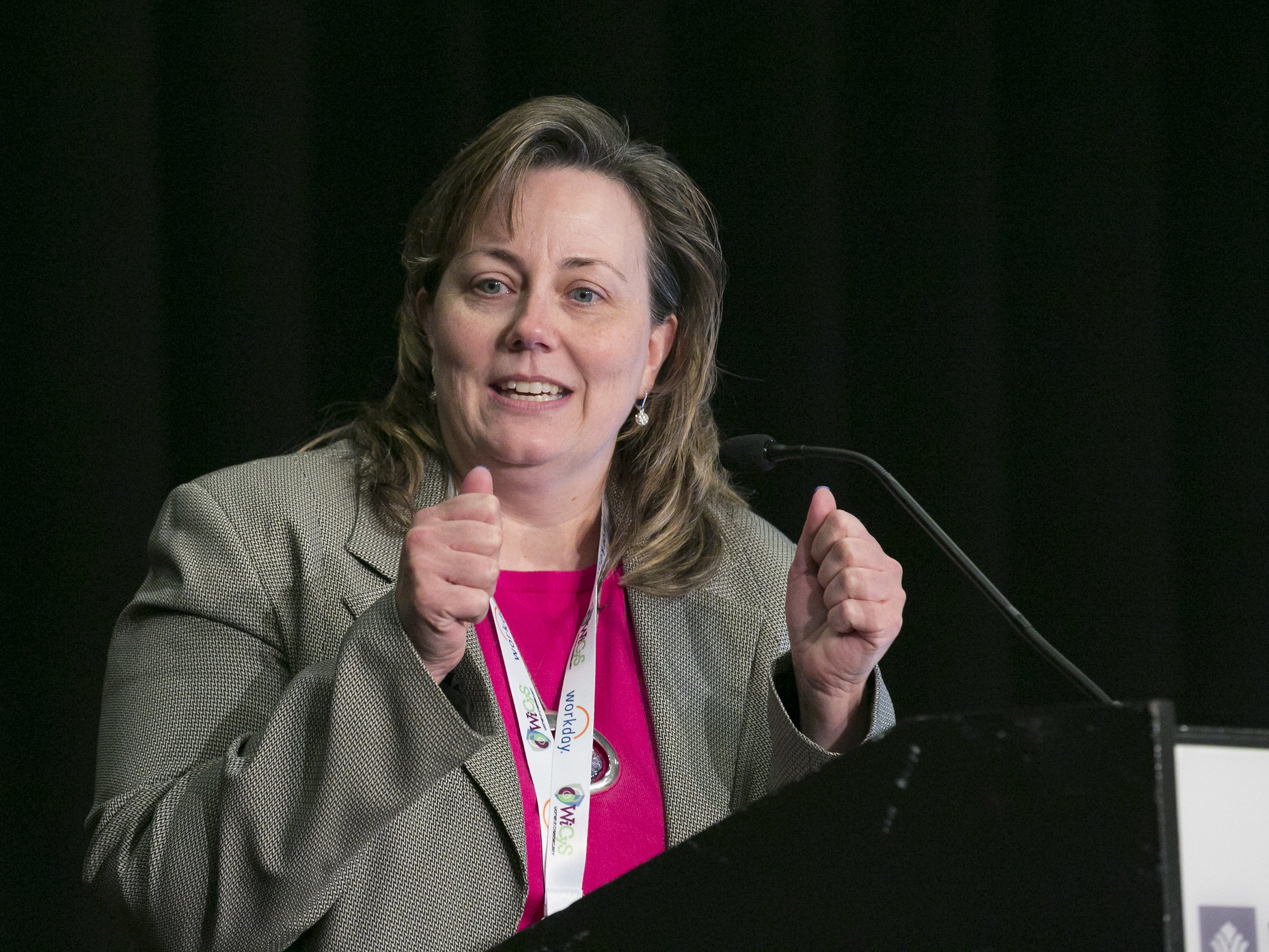 "CMU is the birthplace of cybersecurity, and so it's only fitting that we hosted the next-generation of security researchers, hackers and leaders in Pittsburgh," says Dena Haritos Tsamitis, director of Carnegie Mellon's Information Networking Institute (INI). 
Haritos Tsamitis joined forces with Bobbie Stempfley, director of the Software Engineering Institute's CERT Division, to help bring the conference to Pittsburgh.
"CMU is very focused on the multi-disciplinary nature of cybersecurity," says Stempfley. "Our partnership in hosting WiCyS enabled us to demonstrate our commitment to advancing all aspects of cybersecurity and highlight an important demographic and their contributions today and in the future."
CMU is very focused on the multi-disciplinary nature of cybersecurity.

Bobbie Stempfley, Director, Software Engineering Institute's CERT Division
Coty Gonzalez, a research professor in the department of Social and Decision Sciences, and Dr. Palvi Aggarwal, a postdoctoral fellow in the same department, gave a presentation about the art of deception, and how it's used in attack decisions using cybersecurity scenarios. Gonzalez's expertise on how human behavior affects cybersecurity helped inform a discussion about cognitive models that can be built to represent the process by which attack and defend decisions are made.
Lorrie Cranor, director of CyLab, gave a keynote talk about how becoming a computer science professor was, in her words, a "happy accident" that led her to become one of the world's foremost experts on usable security and privacy, a field at the intersection of security, privacy, usability, and human behavior. Watch Cranor's talk.
Dr. Haritos Tsamitis and an Era Vuksani, a Master of Science in Information Security student in the INI, spoke on a panel about the power of women in tech in sparking culture shifts, and various secrets to attracting more women to the cybersecurity field in general. The panel focused on ways to create an equal playing field with equal respect for all.
Ph.D. student Cori Faklaris from the Human-Computer Interaction Institute gave a lightning talk about security interventions for end users. In her talk, Faklaris framed information privacy and security as a crisis of public health, which can better help researchers and practitioners approach problems in the usability of security and privacy.
Terri Deasy, assistant director of partnerships in CyLab, helped organize "GenCyber Day" at WiCyS, a full day of presentations and activities attended by nearly 100 local high school students. At GenCyber Day, Megan Kearns, a project manager for CyLab, and Lucia Gonzalez-Prier, Senior Assistant Director of Undergraduate Access and Pipeline Initiatives, presented a variety of different ways for high school students to get involved in cybersecurity, including by participating in picoCTF, an online cybersecurity game developed and hosted by CMU.
Also among the conference attendees were INI faculty and security and privacy researchers Aleecia McDonald and Hanan Hibshi.