CyLab's Lorrie Cranor receives the IAPP 2018 Leadership Award
Daniel Tkacik
Mar 28, 2018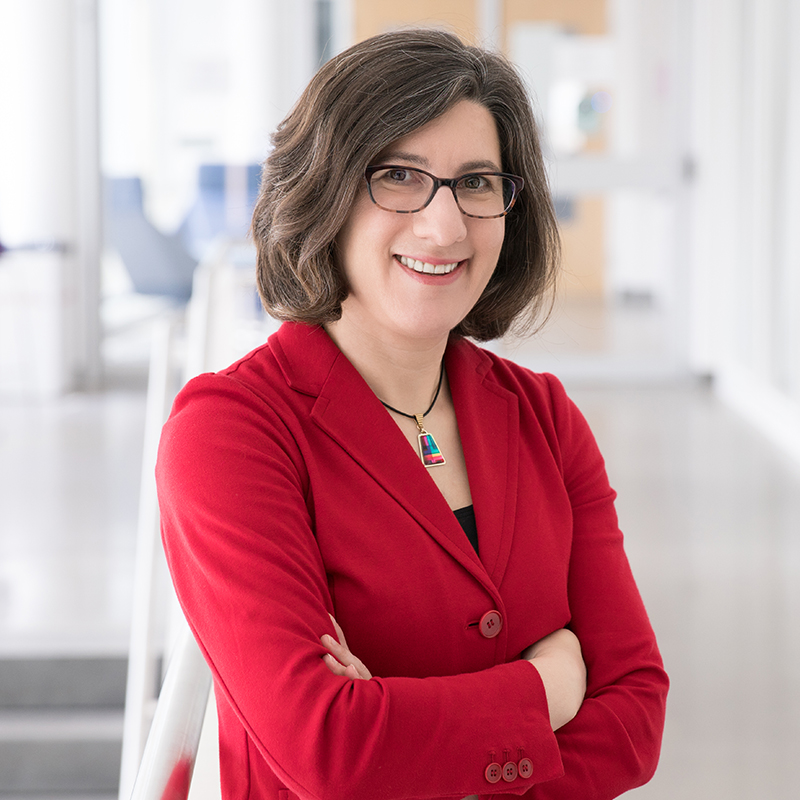 The International Association of Privacy Professionals (IAPP) has named Lorrie Cranor the recipient of the 2018 Leadership Award. Cranor, a professor in the Institute for Software Research and the Department of Engineering and Public Policy, accepted the award at the IAPP's Global Privacy Summit on March 27. 
"Lorrie Cranor, for 20 years, has been a leading voice and a leader in the privacy field," says IAPP President and CEO Trevor Hughes. "She developed some of the earliest privacy enhancing technologies, she developed a groundbreaking program at Carnegie Mellon University to create future generations of privacy engineers and she has been a steadfast supporter, participant and leader of the field of privacy for that entire time. Her merits as recipient for our privacy leadership award are unimpeachable. She's as great a person as we have in our world."
The IAPP Leadership Award is given annually to individuals who demonstrate an "ongoing commitment to furthering privacy policy, promoting recognition of privacy issues and advancing the growth and visibility of the privacy profession."
"It is gratifying to see my work recognized by the IAPP and by people who I have a great deal of respect for in the field," said Cranor.
Over the years, Cranor says it has become increasingly recognized that more engineers should be in the room.
"It was interesting when I started working in this area, I was working almost exclusively with lawyers and privacy wonks," she said. "Sitting there as one of the only engineers in the room, I did sometimes wonder 'what am I doing here?'" 
Her merits as recipient for our privacy leadership award are unimpeachable. She's as great a person as we have in our world.

Trevor Hughes, President and CEO, IAPP
One of Cranor's first stints in privacy circles involved working on the World Wide Web Consortium's Platform for Privacy Preferences project, an early protocol enabling websites to state the intended use of information collected about users.
"I joined as one of the only engineers and there were a bunch of really knowledgeable lawyers who made sure I came up to speed on the privacy law and policy issues in a hurry," she says. 
Cranor helped develop and is now co-director of CMU's MSIT-Privacy Engineering Master's program as well as director of the CyLab Usable Privacy and Security (CUPS) Laboratory. She took a leave of absence in 2016 to serve as the U.S. Federal Trade Commission's Chief Technologist.
"I think there are certain people that have known for their entire life what it was they want to be when they grow up and what they wanted to do — that's not me," Cranor says. "I have been fairly opportunistic, I've followed interests and when one thing didn't work out quite the way I've planned, I would look around, and often when one door closes another door opens. That has happened to me repeatedly and I've been able to make the best of it: identify exciting new opportunities and pursue them."
Cranor joins an esteemed list of past winners, including: Peter Swire, CIPP/US, a professor at Georgia Tech Scheller College of Business; Julie Brill, former U.S. Federal Trade Commissioner; Daniel Weitzner, Director and Co-founder of the MIT CSAIL Decentralized Information Group, and others.