Former presiding FISA court judge discusses security and privacy at CMU
Daniel Tkacik
Jan 26, 2018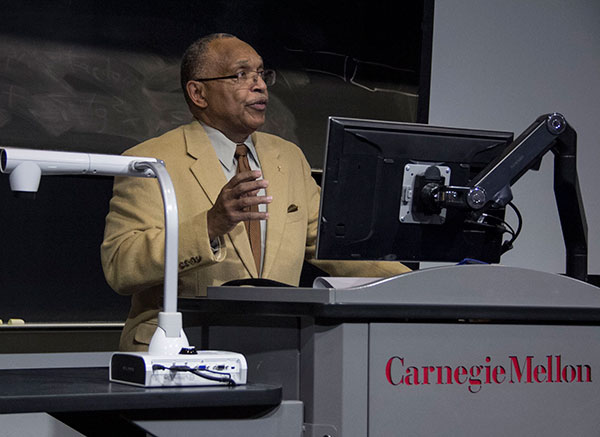 Last week, former presiding judge at the Foreign Intelligence Surveillance Act (FISA) court Reggie B. Walton spoke to an auditorium full of eager security and privacy researchers. Walton's talk, titled "The Foreign Intelligence Surveillance Court: Myth Versus Reality," touched on a number of themes around the court, including privacy and national security.
We have to balance risk with privacy, and that's not an easy balance to make.

Judge Reggie Walton
"I fully appreciate the concerns people have about privacy. I don't want my government prying into my personal life without adequate justification for doing that," Walton said in his opening statement. "But the reality of the threat of terrorism in America is a true reality, it's not fiction."
"We have to balance risk with privacy, and that's not an easy balance to make," Walton said. "My tenure on the FISA court was one of the most challenging and difficult jobs I've ever had."
After Walton's talk, he and three other privacy and security experts engaged in a panel discussion. CyLab's Lorrie Cranor, director of the CyLab Usable Privacy and Security lab, Jay Aronson, director of CMU's Center for Human Rights Science and Dave Hickton, founding director of the University of Pittsburgh's Institute for Cyber Law, Policy and Security all participated on the panel.
The Distinguished Lecture and Panel was co-organized by CyLab, the Institute for Software Research, and the Institute for Politics and Strategy.
Walton's lecture and the following panel discussion can be watched in-full below.