Carnegie Mellon hosts fifth International Data Privacy Day celebration
Daniel Tkacik
Jan 23, 2018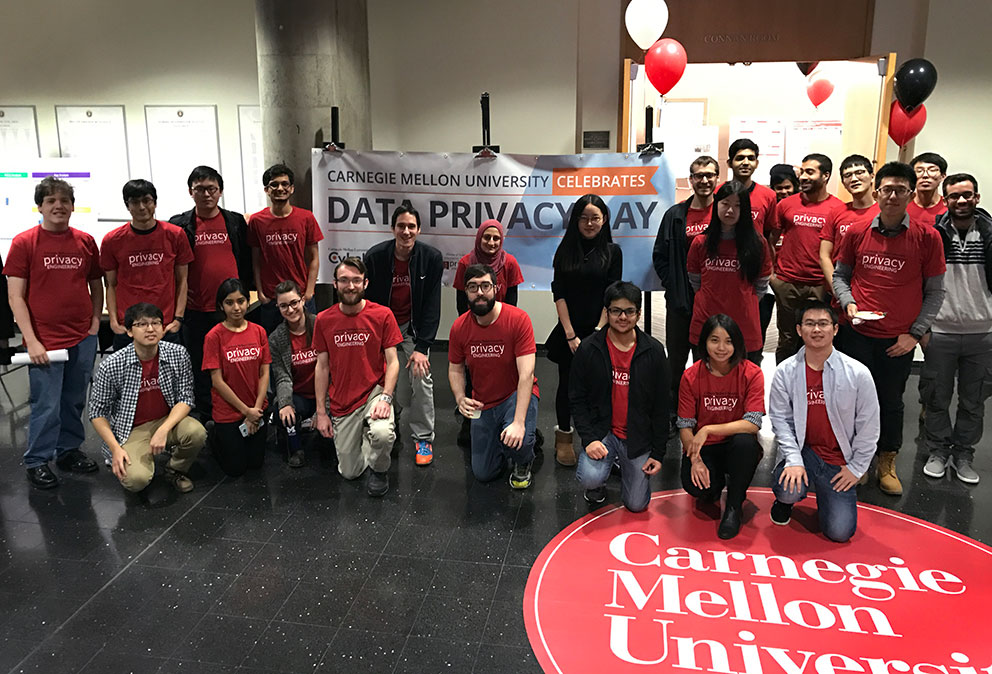 As information about our ourselves and our daily lives continues to become increasingly digitized, Carnegie Mellon University will host its fifth celebration of International Data Privacy Day on Friday, January 26th.
Data Privacy Day is an annual effort to raise awareness about the importance of privacy and the protection of personal information.
"There's a lot of a data collection going on right now," says Lorrie Cranor, co-director of Carnegie Mellon's Privacy Engineering Master's Program, CyLab faculty and professor in the departments of Engineering and Public Policy and the Institute for Software Research (ISR). "There are a lot of opportunities for companies and the government to invade your privacy, so it's really important to be educated about who is collecting our data and what we can do to protect our privacy."
This year's Privacy Day celebration at Carnegie Mellon will include a privacy clinic, where members of the general public may come and talk with students researching data privacy about ways they can help protect and preserve their privacy in their daily lives. Topics such as privacy on Facebook, privacy settings on smartphones and what private browsing mode actually protects you from will be discussed at the clinic.
In addition, dozens of research projects on digital privacy will be presented at a research poster session, with topics including (but not limited to) context-aware privacy management on smartphones, efficient ad-blocking tools, and using machine learning to classify privacy policy statements at scale.
All parts of the celebration are free and open to the general public. The event will be held in the Cohon University Center on Carnegie Mellon University's campus.
"Data Privacy Day is an opportunity to showcase all the great research conducted in this area at CMU and also to educate people about the increasing demand in industry for privacy engineers and other privacy professionals," says Norman Sadeh, co-director of the Privacy Engineering Master's Program, CyLab faculty and a computer science professor in the Institute for Software Research.
A full list of topics being presented at the privacy clinic and the research poster session can be found on the event website.