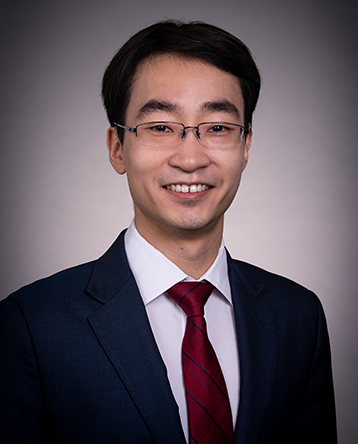 Ding Zhao is an associate professor in the Department of Mechanical Engineering. He is also associated with the Computer Science Department, Robotics Institute, CyLab Security & Privacy Institute, and Scott Institute for Energy Innovation. He is a visiting researcher at Google Brain/Robotics. Leading the CMU Safe AI Laboratory, Zhao aims to create trustworthy AI that is robust, safe, generalizable as well as explainable, verifiable, and human-centric. His long-term goal is to develop fundamental theories and practical technologies to safely deploy AI to address some of the world's most pressing problems.
Zhao is recognized nationally and internationally for his research on trustworthy AI, with applications in intelligent autonomy and healthcare. He is the recipient of the National Science Foundation CAREER Award, George Tallman Ladd Research Award, MIT Technology Review 35 under 35 China Award, Ford University Collaboration Award, Carnegie-Bosch Research Award, Struminger Teaching Award, and industrial fellowship awards from Adobe, Bosch, and Toyota. He worked with leading industrial partners, including Google Brain, Amazon, Ford, Uber, IBM, Adobe, Bosch, Toyota, and Rolls-Royce.
USDOT 2022 Cybersecurity Forum
Making AI Safer for Autonomous Vehicles
Education
2016 Ph.D., Mechanical Engineering, University of Michigan
2010 BS, Automotive Engineering, Jilin University
Affiliations
Media mentions
Carnegie Bosch Institute
Engineering faculty receives CBI funding
CEE's Burcu Akinci and Gerald Wang; CyLab's Eunsuk Kang; ECE's Gauri Joshi; EPP's Alex Davis; and MechE's Satbir Singh, and Conrad Tucker, and Ding Zhao were awarded funding from the Carnegie Bosch Institute.