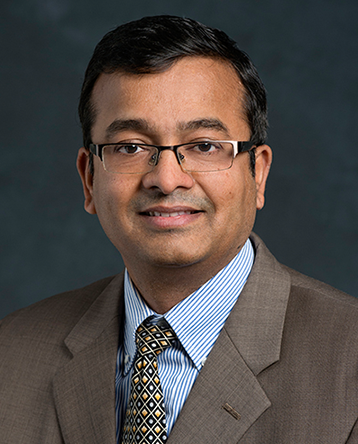 Rahul Telang's research interest lies in two major domains. First is on the digital media industry with a particular focus on how the digitization of songs, movies, TV, and books is affecting the incentives of the content provider, content distributors, as well public policy challenges in terms of innovation and copyright.
In particular, he has examined the issue proliferation of distribution platforms including online piracy and its impact on traditional music, movies, and books industries. Recently, he is investigating the role of social networks on music diffusion, technology adoption, and employee job search. Some of his prior work explored the challenges of interaction of multiple platforms (web portals vs. telephony for customer service; SMS and voice for cellular phones). He was the recipient of Sloan Foundation Industry Study fellowship for his work in this domain and is a co-director of the Digital Media Research Center at the Heinz College. His work is also funded extensively by industry participants including Google.
His second area of work is on economics of information security and privacy. He has examined the issue of vendors' incentives to improve the quality of their products and role of policy making and standards in changing these incentives. His earlier work explores the challenges of vulnerability disclosure and how competition and policy making affect these patch release decisions. Recently, he is examining the role of data breach disclosure laws on identity thefts. He was the recipient of NSF CAREER award for his work on economics of information security.
Telang has published extensively in many top journals like Management Science, Marketing Science, Information Systems Research, MIS Quarterly, and Journal of Marketing Research. He is on the editorial board of Management Science and ISR. He has organized many conferences and workshops and many of his papers have received top honors at journals and conferences.
Education
2002 Ph.D. Industrial Administration, Carnegie Mellon University
1999 MS Industrial Administration, Carnegie Mellon University
1997 MBA, Indian Institute of Foreign Trade
1994 BE Electrical and Electronic Engineering, Birla Institute of Technology and Science
Affiliations
Media mentions
ABC News
Telang warns about email phishing over the holidays
While cybercriminals are a threat year-round, they're particularly active around the holidays. Phishing attacks are particularly prevalent during the holiday season, and CyLab's Rahul Telang explained to ABC News that employees often feel a responsibility to read an email that is realistic enough, but this can lead to trouble. "It might not sound very personal, but you have an idea that you should go ahead—you feel like the email is coming from the boss," he says.