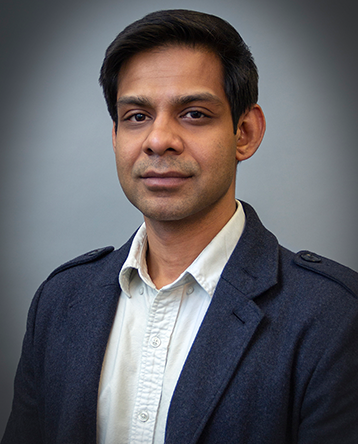 Soummya Kar received a B.Tech. in electronics and electrical communication engineering from the Indian Institute of Technology, Kharagpur, India, in May 2005 and a Ph.D. in electrical and computer engineering from Carnegie Mellon University, Pittsburgh, PA, in 2010. From June 2010 to May 2011, he was with the Electrical Engineering Department, Princeton University as a postdoctoral research associate. He is currently an associate professor of Electrical and Computer Engineering at Carnegie Mellon University. His research interests include decision-making in large-scale networked systems, stochastic systems, multi-agent systems, and data science, with applications to cyber-physical systems and smart energy systems.
Education
2010 Ph.D., Electrical and Computer Engineering, Carnegie Mellon University
2005 BTECH, Electronics and Electrical Communication Engineering, Indian Institute of Technology, Kharagpur
Affiliations
Media mentions
CMU Engineering
Early honors
The College of Engineering is proud to announce the recipients of the 2016 Dean's Early Career Fellowships. These fellowships will provide the following young faculty members with additional funding for their outstanding research.
CMU Engineering
Department news
The initiatives underway in the College's departments embody the value we place on progress. Here are some of our current projects and prides.