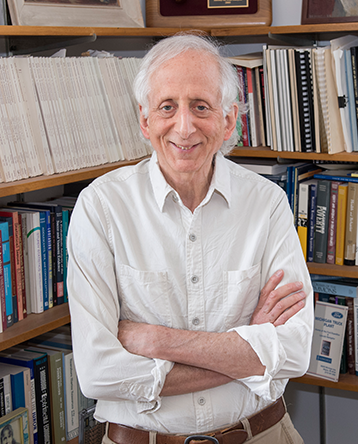 Baruch Fischhoff is the Howard Heinz University Professor in the Department of Engineering and Public Policy and the Institute for Politics and Strategy at Carnegie Mellon University. A graduate of the Detroit Public Schools, he holds a B.S. in Mathematics and Psychology from Wayne State University and an M.A. and Ph.D. in Psychology from the Hebrew University of Jerusalem. He is a member of the National Academy of Sciences and of the National Academy of Medicine. He is the past president of the Society for Judgment and Decision Making and of the Society for Risk Analysis, and a recipient of its Distinguished Achievement Award. He was founding chair of the Food and Drug Administration Risk Communication Advisory Committee and recently chaired the National Research Council Committee on Behavioral and Social Science Research to Improve Intelligence Analysis for National Security and co-chaired the National Research Council Committee on Future Research Goals and Directions for Foundational Science in Cybersecurity and the National Academy of Sciences Sackler Colloquium on "The Science of Science Communication." He is a former member of the Eugene, Oregon Commission on the Rights of Women, Department of Homeland Security's Science and Technology Advisory Committee, the World Federation of Scientists Permanent Monitoring Panel on Terrorism, and the Environmental Protection Agency Science Advisory Board, where he chaired the Homeland Security Advisory Committee.
Fischhoff is a Fellow of the American Psychological Association (APA), the Association for Psychological Science, the Society of Experimental Psychologists, and the Society for Risk Analysis. He has received APA's Award for Distinguished Service to Psychology and an honorary Doctorate of Humanities from Lund University. He has co-authored or edited, Acceptable Risk (1981), A Two-State Solution in the Middle East: Prospects and Possibilities (1993), Elicitation of Preferences (2000), Risk Communication: A Mental Models Approach (2002), Intelligence Analysis: Behavioral and Social Science Foundations (2011), Risk: A Very Short Introduction (2011), Communicating Risks and Benefits: An Evidence-Based Guide (2011), Judgment and Decision Making (2011), Risk Analysis and Human Behavior (2011), The Science of Science Communication I (2013) and II [bf1] (2014), and Counting Civilian Casualties (2013).
Education
1975 Ph.D., Psychology, The Hebrew University
1972 MS, Psychology, The Hebrew University
1967 BS, Mathematics and Psychology, Wayne State University
Affiliations
Media mentions
JAMA
Fischhoff published Viewpoint in JAMA
EPP's Baruch Fischhoff has published a Viewpoint in JAMA, discussing why it can be so difficult to make decisions during the time of COVID-19, and how the scientific community can help individuals make safe choices.
Multiple outlets
Fischhoff on public response to COVID-19
EPP's Baruch Fischhoff was quoted by media outlets WIRED, Reuters, and The Boston Globe about COVID-19 and the U.S. public's reaction and response to the pandemic. Fischhoff remains optimistic about people's ability to make reasonable decisions if given the right information.
Fischhoff on COVID-19
EPP's Baruch Fischhoff spoke with several media outlets, including The Atlantic, ABC News, and BBC Newshour, among others, about people's reactions to COVID-19.
Multiple outlets
Fischhoff discusses personal risk assessment for coronavirus
How should we react to news of the novel coronavirus, COVID-19? EPP'sBaruch Fischhoff says to find a small number of highly trustworthy information outlets that clearly outline the risks. Then, evaluate that information based on your own circumstances, as there is never a one-size fits all approach to minimizing risk.
Science Sessions and Speaking of Psychology
Fischhoff appears on multiple science podcasts
EPP's Baruch Fischhoff recently appeared on multiple recent science podcasts, discussing science communication and coronavirus risk perception.
SAGE Journals
Fischhoff serves as author on informed consent paper
The Common Rule recently implemented changes to informed consent documents for clinical trials, requiring them to be concise and start with the most relevant information. EPP's Baruch Fischoff and two colleagues compared different consent documents and found that readers retained the most information after reading the revised version. Their paper on the research will be published in the Medical Decision Making Policy and Practice journal.