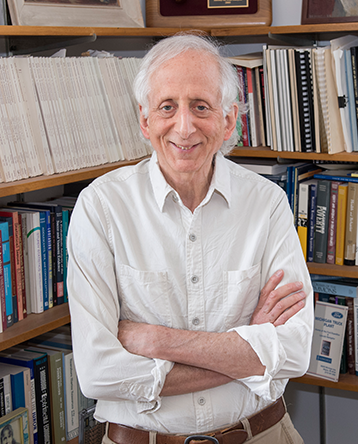 Baruch Fischoff is the Howard Heinz University Professor in the Department of Engineering and Public Policy and the Institute for Politics and Strategy at Carnegie Mellon University. A graduate of the Detroit Public Schools, he holds a B.S. in Mathematics and Psychology from Wayne State University and an M.A. and Ph.D. in Psychology from the Hebrew University of Jerusalem. He is a member of the National Academy of Sciences and of the National Academy of Medicine. He is the past president of the Society for Judgment and Decision Making and of the Society for Risk Analysis, and a recipient of its Distinguished Achievement Award. He was founding chair of the Food and Drug Administration Risk Communication Advisory Committee and recently chaired the National Research Council Committee on Behavioral and Social Science Research to Improve Intelligence Analysis for National Security and co-chaired the National Research Council Committee on Future Research Goals and Directions for Foundational Science in Cybersecurity and the National Academy of Sciences Sackler Colloquium on "The Science of Science Communication." He is a former member of the Eugene, Oregon Commission on the Rights of Women, Department of Homeland Security's Science and Technology Advisory Committee, the World Federation of Scientists Permanent Monitoring Panel on Terrorism, and the Environmental Protection Agency Science Advisory Board, where he chaired the Homeland Security Advisory Committee.
Fischoff is a Fellow of the American Psychological Association (APA), the Association for Psychological Science, the Society of Experimental Psychologists, and the Society for Risk Analysis. He has received APA's Award for Distinguished Service to Psychology and an honorary Doctorate of Humanities from Lund University. He has co-authored or edited, Acceptable Risk (1981), A Two-State Solution in the Middle East: Prospects and Possibilities (1993), Elicitation of Preferences (2000), Risk Communication: A Mental Models Approach (2002), Intelligence Analysis: Behavioral and Social Science Foundations (2011), Risk: A Very Short Introduction (2011), Communicating Risks and Benefits: An Evidence-Based Guide (2011), Judgment and Decision Making (2011), Risk Analysis and Human Behavior (2011), The Science of Science Communication I (2013) and II [bf1] (2014), and Counting Civilian Casualties (2013).
Education
1975 Ph.D., Psychology, The Hebrew University
1972 MS, Psychology, The Hebrew University
1967 BS, Mathematics and Psychology, Wayne State University
Affiliations
Media mentions
Vox
Fischhoff's study on fear referenced in Vox
According to a 2003 study co-authored by EPP's Baruch Fischhoff, the 9/11 terrorist attacks sparked an era of immense fear among the American people. Fischhoff and his colleagues found that this fear caused people to maintain a pessimistic attitude about the future.
Fischhoff co-chairs cybersecurity research committee
EPP's Baruch Fischhoff recently co-chaired a committed formed by the National Academies, which found that computer scientists should work more closely with experts in the natural and social sciences to solve cybersecurity challenges.
Bloomberg
Bloomberg.com quotes Fischhoff on fear of terrorism
EPP's Baruch Fischhoff was quoted in a Bloomberg.com article discussing the fear of terrorism versus the statistical probability of experiencing a terrorist attack. News reports often share that a person is more likely to perish because of a fall in the tub than a terrorist attack, but this substitutive approach may not be effective.
Quartz
Fischhoff quoted in Quartz
EPP's Baruch Fischhoff was quoted in Quartz on why Americans fear terrorism more than occurrences that are statistically more likely to kill them.
CMU Engineering
Terrorism research must be driven by evidence
In a new Science Policy Forum article, four experts from different fields, including Carnegie Mellon's Baruch Fischhoff, propose a strategy for terrorism research.