2017 CyLab Partners Conference
September 25-27, 2017
9:00 a.m. - 5:00 p.m.
Pittsburgh campus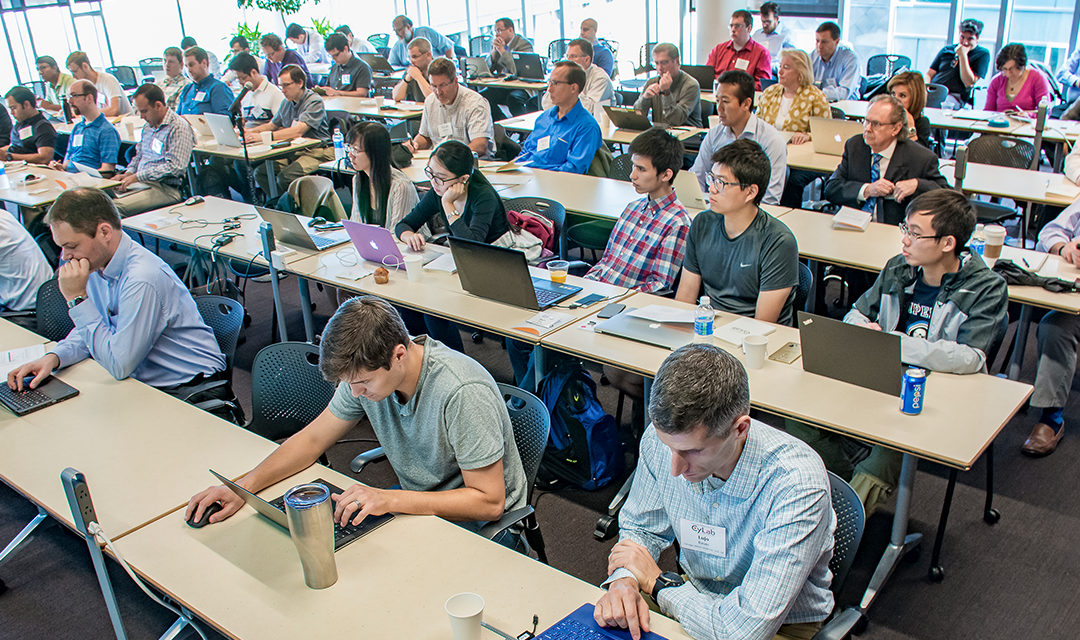 The CyLab Partners Conference will be held September 25-27 at the main CMU campus in Pittsburgh, PA. Attendance is limited, exclusively, to representatives of CyLab's corporate partners and Carnegie Mellon University CyLab.
The conference agenda is built around research updates from over twenty-five CyLab faculty members, and covers a broad range of research thrusts from Biometrics to Usable Privacy and Security, and from IoT to Software Security, from Machine Learning to Formal Methods and Privacy. Each session includes panel discussions engaging both presenters and attendees.
A valued benefit of CyLab's corporate partners program, this annual event allows attendees to immerse themselves in numerous CyLab research projects, which offer compelling insights into vital issues, and it also allows them to establish deeper connections with CyLab faculty and students who are not only striving to build the future of cyber security, but may come to embody it as well.
Not a CyLab partner? There is still time to experience this unique conference and learn how your company can benefit from becoming a CyLab partner. Contact Associate Director of Partnership Development, Michael Lisanti at  ...@andrew.cmu.edu or 412-268-1870.
Details on registration and lodging will be emailed directly to CyLab partners.