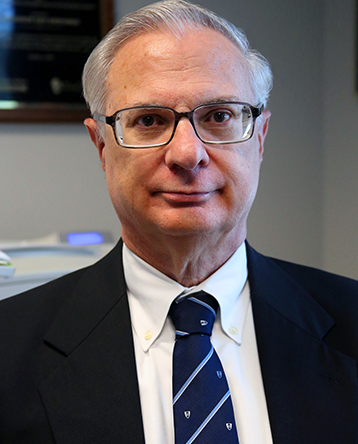 Daniel P. Siewiorek is the Buhl University Professor in the Departments of Electrical and Computer Engineering and Computer Science at Carnegie Mellon University. He has designed or been involved with the design of nine multiprocessor systems and has been a key contributor to the dependability design of over two dozen commercial computing systems. Siewiorek leads an interdisciplinary team that has designed and constructed over 20 mobile computing systems. He has written nine textbooks in addition to over 475 papers.
He is the former director of the Quality of Life Technology NSF Engineering Research Center and previously served as director of the Engineering Design Research Center and co-founder of its successor organization, the Engineering Research Accelerator. In addition he has served as department head of the Human Computer Interaction Institute, chairman of the IEEE Technical Committee on Fault-Tolerant Computing, and as founding chairman of the IEEE Technical Committee on Wearable Information Systems. He has been the recipient of the AAEE Terman Award, the IEEE/ACM Eckert-Mauchly Award, and the ACM SIGMOBILE Outstanding Contributions Award. He is a Fellow of IEEE, ACM, and AAAS and is a member of the National Academy of Engineering.
Siewiorek received his B.S. degree in electrical engineering from the University of Michigan, and his M.S. and Ph.D. degrees in electrical engineering (minor in computer science) from Stanford University.
Media mentions
Engineering faculty awarded professorships
The College of Engineering recently awarded and virtually celebrated several professorships. MechE's Conrad Tucker was awarded the Arthur Hamerschlag Career Development Professorship in Mechanical Engineering. MechE's Jessica Zhang was awarded the George Tallman Ladd and Florence Barrett Ladd Research Professorship in Mechanical Engineering. ECE's Brandon Lucia was awarded the Sathaye Family Foundation Career Development Professorship. ECE's Anthony Rowe was awarded the Siewiorek and Walker Family Professorship.