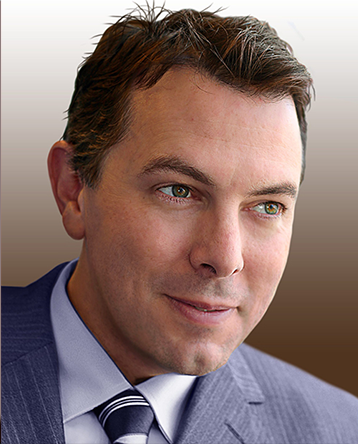 Douglas C. Sicker has held various positions in academia, industry, and government. Sicker is currently the Lord Endowed Chair in Engineering, head of the Department of Engineering and Public Policy, and professor of Engineering and Public Policy with a joint appointment in the School of Computer Science and a courtesy appointment in the H. John Heinz III College at Carnegie Mellon University. He was a founder and continues as a member of the board of CMMB Vision, a high-power L-band satellite company. Previously, Sicker was the DBC Endowed Professor in the Department of Computer Science at the University of Colorado at Boulder with a joint appointment in, and director of, the Interdisciplinary Telecommunications Program. Sicker recently served as the chief technology officer and senior advisor for Spectrum at the National Telecommunications and Information Administration (NTIA). Sicker also served as the chief technology officer of the Federal Communications Commission (FCC), and prior to this he served as a senior advisor on the FCC National Broadband Plan. Earlier he was director of Global Architecture at Level 3 Communications, Inc. In the late 1990s, he served as chief of the Network Technology Division at the FCC.
Sicker is an active member of the IEEE, the ACM, AAAS and the Internet Society. He served as an advisor to the Department of Justice, the Federal Trade Commission, the FCC and the Department of State. He also served as the chair of the FCC Network Reliability and Interoperability Council steering committee, an advisor on the Technical Advisory Council of the FCC, and chair of a recent National Academy study on the Boulder Department of Commerce Laboratories. Sicker has chaired numerous conferences as well as served on many program committees and several National Academy studies. Sicker has published extensively in the fields of wireless systems, network security, and network policy, and has received funding from NSF, DARPA, FAA, Cisco, Intel, IBM, and other sources.
New Department Head of Engineering and Public Policy
Education
2001 Ph.D., Telecommunications, University of Pittsburgh
1993 MS, Telecommunications, University of Pittsburgh
1988 BS, Biology, University of Pittsburgh
Media mentions
CMU Engineering
EPP supports Climate Week 2017
This week, as the southern United States is bombarded by some of the most intense storms in the country's history, business leaders, researchers, artists and NGOs gather in New York City for Climate Week 2017. EPP faculty voice their support of this timely event.