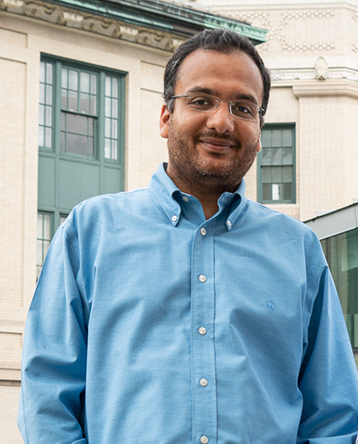 Vipul Goyal is an associate professor in the Computer Science Department at Carnegie Mellon. Previously, he spent seven years working as a researcher in the Cryptography and Complexity group at Microsoft Research, India. He is a winner of several honors including a 2016 ACM CCS test of time award, a JP Morgan Faculty Fellowship, a Microsoft Research graduate fellowship, and a Google outstanding graduate student award. He was named to Forbes Magazine's 30 under 30 list of people changing science and healthcare in 2013. Goyal has published over 80 technical papers at top conferences in cryptography such as at Crypto, Eurocrypt, STOC, FOCS, and ACM CCS.
Education
2009 Ph.D. in Computer Science, University of California, Los Angeles
2004 B.Tech. in Computer Science, Indian Institute of Technology (BHU), Varanasi
Affiliations
Media mentions
WIRED
CyLab's Vipul Goyal on HTC's new "blockchain phone"
WIRED interviewed CyLab's Vipul Goyal about HTC's new blockchain phone. "A private key protected by special hardware architecture and OS interface can be far more secure than one stored by a wallet app downloaded from an app store," said Goyal, who also added that another advantage of blockchain phones is battery efficiency.